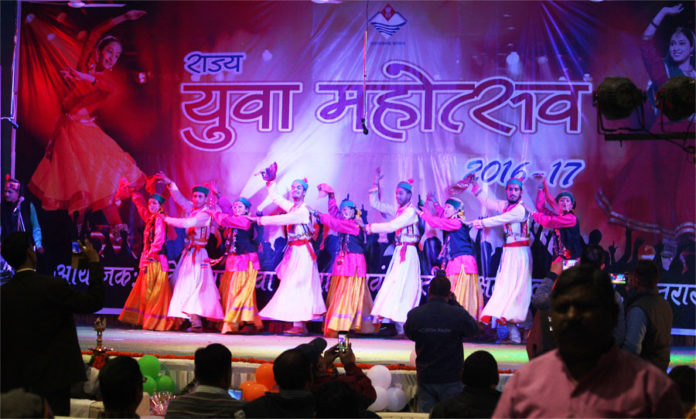 Vinod Aswal's dance troupe secured 1st Position at State Level in folk dance competition 2016 of Rajya Yuva Mahotsav awarded by Rajya YUVA Kalyan Mantri of Uttarakhand Mr. Sushil Raathi, This event was organized by Nideshalay Yuva Kalyan Prantiya Rakshak Dal Vibhag, Uttarakhand on 15 of December at PRD Auditorium, Raipur.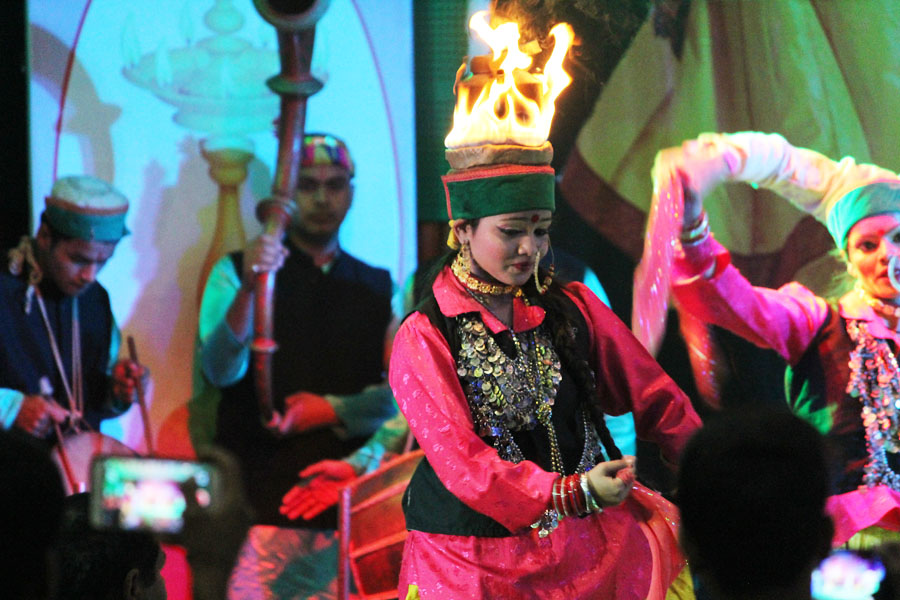 Several groups & many school students troupe who excelled in various folk dance competitions organised by the district administration were felicitated on the occasion. Artists from across the country regaled the audience with a variety of cultural dance programmes.
Guests who attended this Mahotsav on Thursday said this folk dance troupe has produced many artists who have promoted the Distinct Uttarakhand Folk Dance art on various platforms and events in many states. This Yuva Mahotsav has played a significant role in bringing many hidden talents to the fore, they said.
From last 2 months this dance troupe has been participated at various platforms in different-different levels from Block Level, District Level and now this time in State Level, And every time they secured first position.
While talking to Nav Uttarakhand, Mr. Aswal said, We are practicing very hard, and now we will represent our culture at National Level which will be held in Haryana from 8 January to 12 January 2017.
Participants who represent "Mr. Vinod Aswal" Troupe are: 
Vinod Aswal (Self), Poonam Joshi, Vishal Giri, Ritvik Sharma, Srishti Bhardwaj, Swati Bartwal, Sakshi Purohit, Pratima Gurung, Riya Darmwal, Sanjay Joshi, Divyansh Gaur, Priyanahu Gazwal, Aryan Uniyal, Jai Rana, Siddharth Sharma, Shagun Bhatt, Kareena Rawat, Aman Patwal, Mayank Kharka.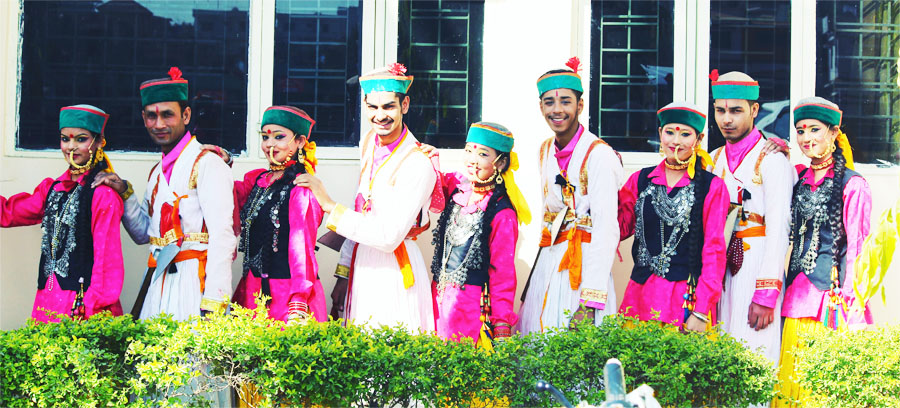 To know more about Mr. Vinod Aswal and his Natraj Indian Dance Troupe please follow this link : An Artist Spreading Legacy of Folk-Dance
We from Team Nav Uttrakhand appreciate the performance of the Troupe at State Level and also congratulate the winning team, keep the spirits high friends.
Leave something in response: