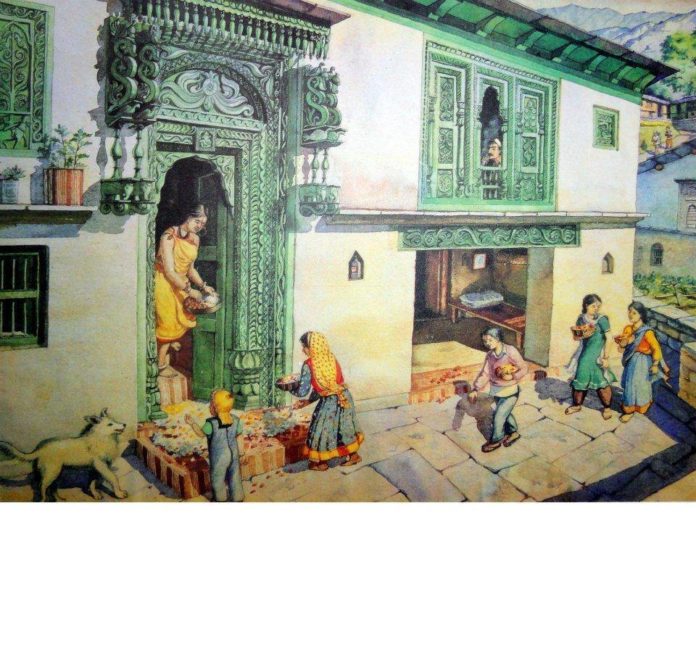 The annual Spring Festival Phool Dehi, Basant Utsav, Basantotsav will be held at the Raj Bhawan on March 4 and 5. Governor KK Paul held a meeting at the Raj Bhawan on Monday to decide the dates for the festival. The first day cover, which will be issued by the Department of Posts, will have medicinal van tulsi as its theme plant. On March 3, the Governor will give the highlights of the event. On March 4, the Governor will inaugurate the festival and release the special postal cover. A cultural programme by folk artistes of Uttarakhand will be organised on the occasion. On March 5, the Governor will give prizes to those who emerge as winners in various competitions in Phool Dehi Event.
The Governor said the annual event would have to be shaped up in such a manner that farmers and customers of medicinal and plants, florical tourists, producers of organic items from far and near should look upon it as an excellent platform. He said it would be an encouragement to producers in the state if they could meet buyers from New Delhi and other cities at this event. This would help them improve marketing of flowers.The Governor said dishes that used organic produce (fruits and vegetables) of the state should be made available at the food court of the festival. Nutritional information about these should also be displayed.
The horticulture staff of Raj Bhavan, on the initiative of the Governor, will display hanging and vertical gardens that can be created in limited spaces. A special stall will be put up to display and sell products made by inmates of Nari Niketan and poor women from other organisations. The IMA and ITBP bands will play during the festival. The Governor said departments concerned would have to make efforts to ensure that handicrafts, music, dance and cuisine of the state were given proper and excellent expression during the festival. Floral rangoli, a painting competition for the poor will be part of the festival.
Besides, a photo exhibition based on natural beauty, a painting exhibition and a philately exhibition will also be organised.Cut flowers, potted plants arrangements, loose flower arrangement, hanging pots etc are various categories for the festival. An on-the-spot photography will also be held. The Governor said all arrangements like food, potable water, temporary toilets and first aid must be set up and parking and cleanliness must be taken care of.
Leave something in response: