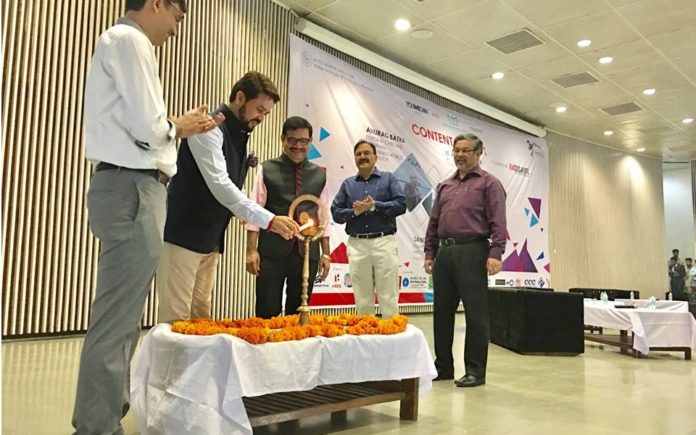 A third time Lok Sabha member, BCCI Chairman, Anurag Thakur today comes at Roorkee, Uttarakhand to attend the annual cultural fest, Thomso-2016, of the Indian Institute of Technology.
A third time Lok Sabha member, BCCI Chairman, President of BJP Youth Wing and Vice-President of Indian Olympics Association(IOA) and Hockey India, Lieutenant Anurag Thakur is really the quintessential person in Indian Sports arena. The above highlights are just a glimpse of the number of feathers in his cap.
Youngest BCCI president at 41, he totally revolutionized the cricket scene in India. The epitome of the power of youth, this charismatic person is an idol to millions of people. In a first-of-a-kind panel Discussion, involving the world's finest personalities. His gracious presence will be seen during the Panel Discussion with other prominent guests.
He has been in the news for delaying and objecting to the Lodha committee guidelines. He said he won't comment on the Supreme Court's directives as the matter was sub judice. On the difficulties being faced by the BCCI and affiliated state and regional boards.
Anurag Thakur said the state cricket associations and the board had already put their views and suggestions before the apex court through their legal counsels. "We are sure the Supreme Court will take into consideration all aspects and information so that cricket as a sport doesn't suffer. The BCCI is committed to development of cricket and we will accept the apex court's verdict," said Anurag.
On the prospects of Uttarakhand getting the BCCI affiliation, Anurag Thakur said for this first infrastructure need to be set up and big tournaments organised in the state.
"I will see to it that Uttarakhand holds major domestic and other league tournaments or matches. I am also from a hill state, so I understand the problems of local budding cricketers, administrators and cricket fans. Many cricketers hailing from Uttarakhand are playing for other Ranji or domestic teams due to non-affiliation from the BCCI, but the first step for affiliation is to hold major tournaments in the state," he said.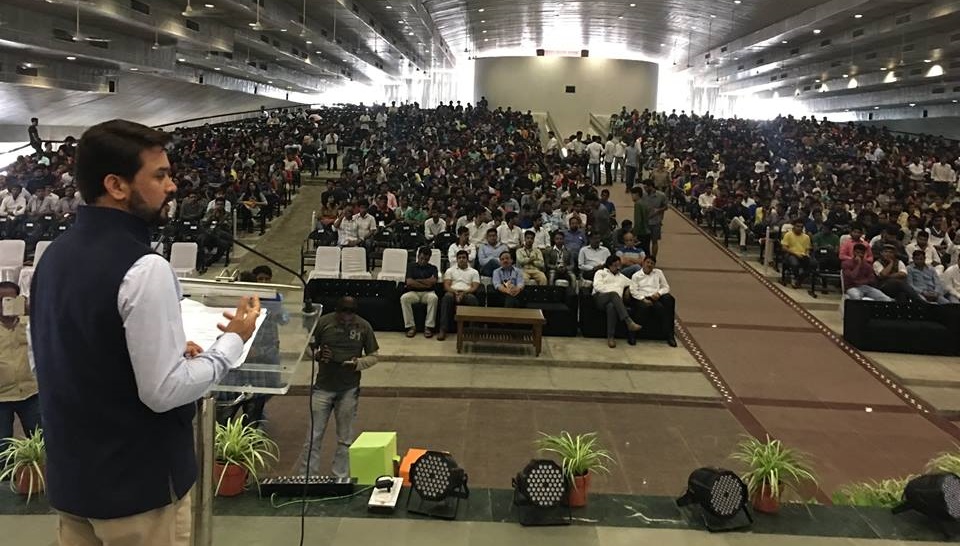 Anurag lauded the bold step taken by Prime Minister Narendra Modi of granting permission to the Indian Army to launch surgical strikes on terrorist launch pads in Pakistan-occupied Kashmir (PoK). He said the surgical strikes had given a stern message to Pakistan that India won't tolerate more if it continues to fuel terror and division in Kashmir.He urged students to contribute to society. He said the education sector needs to be changed as in the past few years, by focusing on the literacy programme, the level and quality of school education had fallen sharply.State police and Army personnel were deployed in strength on the IIT campus. Cricket Association of Haridwar general secretary Inder Mohan Barthwal said Anurag's assurance of holding major tournaments or international matches in Uttarakhand would pave the way for affiliation as a state cricket association in future. The state government was constructing two international class cricket stadiums at Raipur (Dehradun) and Haldwani which would host cricket matches in near future like Dharamshala in Himachal Pradesh.
Leave something in response: