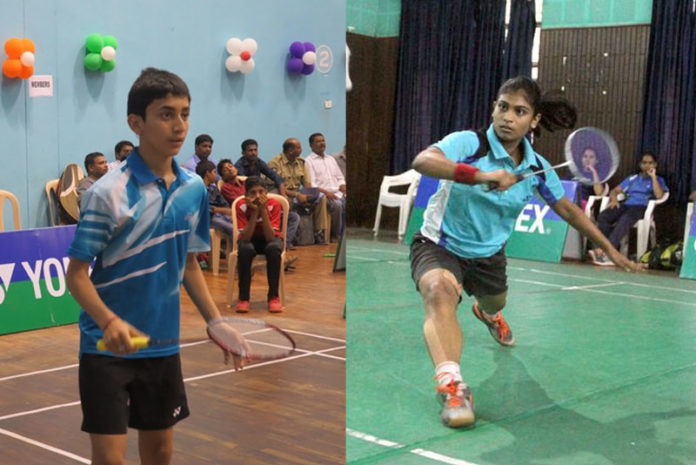 Lakshya Sen and Unnati Bisht two junior shutters from Uttarakhand have been selected for the upcoming Asian Junior Badminton Championship to represent the country in Indonesia in October later this year.
Lakshya Sen, who currently ranks number three in the country in Under-17 boy's singles category, has been selected in the Indian squad earlier also, but Unnati made the cut for the first time.
Unnati Bisht who hails from Dehradun is presently ranked number four in the country in the under-17 girl's singles category and has shown superb form in tournaments she had contested in last few months.
Talking to TOI, B S Mankoti, secretary of Uttarakhand Badminton Association, said, "Both will represent the country in an international tournament and we hope they will make the state proud. Lakshya has played in the same tournament twice before."
The international championship will be played at Kudos in Indonesia from October 5-9. President of Uttarakhand Badminton Association Ashok Kumar and vice-president Sanjay Gunjyal also congratulated both the players.
Notably, Lakshya is the national champion in under-17 category while Unnati won a bronze medal in the national championship held earlier this year. "Both will undergo training at Babu Banarsi Das Uttar Pradesh Badminton Academy from September 20 to October 2 before leaving for Indonesia with the Indian contingent," added Mankoti.
Leave something in response: