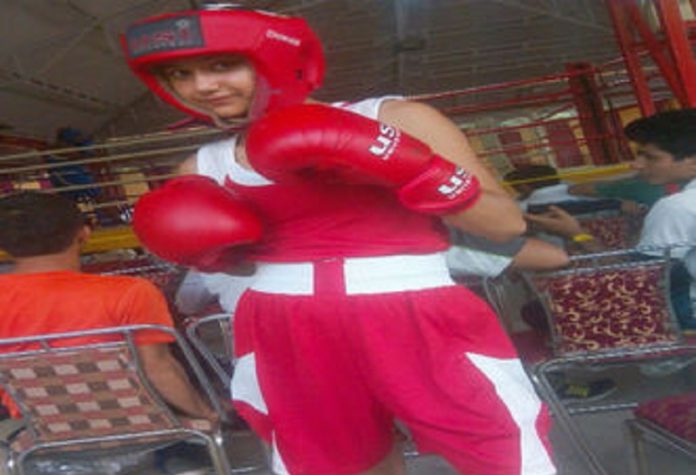 Bhawana Joshi a student of class 12th from Evergreen Public School, Haldwani, Uttarakhand make all proud by winning Gold Medal in CBSE's National Boxing Championship at Chandigarh by defeating Rajasthan Anjali in 48KG Weight Category.
The National Boxing Championship competition was held in Sector 32 of Chandigarh in PML SD Public School Organised by CBSE Delhi in the last week of September.
While speaking with Nav Uttarakhand, Bhawana Joshi a resident of Haldchod, Haldwani said that she is learning boxing from a year only, And it was her first national tournament, before this game she has won two state championships. Also in an another competition in September in Haldwani district she has won a medal.
In this Competition the students from Evergreen Public School, Haldwani are Kapil Chandola, Neeraj Joshi, Gaurav Bhatt, Yogesh Joshi and Bipin Pathak, Along with Rahul Bhatt, Komal Kandpal has also taken part in this competition. On this tremendous success, Bhawna thanks and complemented her coach Bhupesh Bhatt from the school, the manager, the principal, and the vice-principal.
Leave something in response: