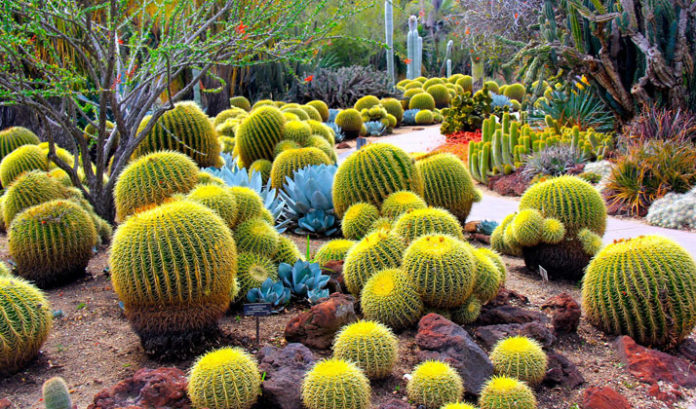 Forest department officials told a two-hectre land in Haldwani's Chhakata range to be used (Under Development) for a cactus garden with 200 species of the plant and is touting the area as a major tourist attraction. Experts and scientists from GB Pant Agricultural University are working with the department for the project.
"This will be one-of-a-kind in the hill state of Uttarakhand. Cactus plant are the most popular ones after roses and orchids. The cactus species help in conservation of environment as well as serves the ornamental purposes. The project report has been sent for the approval of the government and soon the work will start," said Chandrashekhar Sanwal, divisional forest officer.
The garden will mainly house the rare and endangered species of the plant, including the snake plant and spider plant, which helps in lowering the carbon dioxide content in the environment. "There will be different varieties of cactus originated in various countries and regions of the world like the Mexican variety that has looks like a big tree. There will a cactus species which can reach up to a height of 40-feet and is from Arizona. There will be several other rare species in the proposed cactus garden," said the DFO.
With various projects underway, including the ISBT, international stadium, international zoo-cum-safari and cactus garden, Haldwani is poised to become one of the most diversified cities of the state after Dehradun.
Leave something in response: