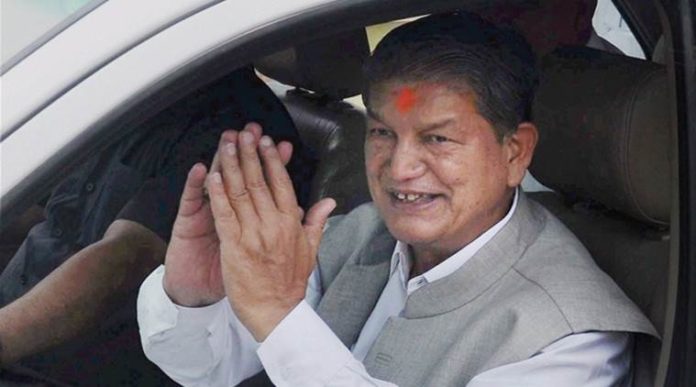 Congress party in Uttarakhand will seek answers from the BJP Govt in Center for allegedly meting out step-motherly treatment to the hill state and inflicting on it the "wound of defection", during its 'Satat Vikas Sankalpa Yatra' starting September 10.
During the first phase of the Yatra being launched from Haridwar, the party will "seek explanation" from Prime Minister Narendra Modi for allegedly belying his pre-poll promises at an event titled "Answer Modi Answer BJP" besides highlighting the state government's people-friendly policies.
Originally the Yatra was conceived as a march to create awareness among people about the state government's people-friendly policies and decisions taken by it in the poll-bound state, Pradesh Congress' chief spokesman Mathura Dutt Joshi said.
But the yatra will now simultaneously conduct "Answer Modi Answer BJP" seeking an explanation from the PM and the Center for their "step-motherly treatment" of the hill state, for the blot of defection on its face and for their "broken pre-poll promises" like depositing Rs 15 lakh in everyone's account, paying a pension of Rs 25 lakh, controlling price rise and providing employment to two crore youths, he said.
The modification in the agenda of the yatra has been effected at the suggestion of Chief Minister Harish Rawat who
wants the campaign to not only highlight the state government's achievements but also "expose the conspiracy" hatched by the Center to destabilize the elected state government by engineering defections in the party and posing hurdles in development of the state by non-allocation of funds, Joshi said.
A day after the launch of the yatra, the state unit of Mahila Congress will hold a rally-cum-demonstration against price rise in Dehradun to be followed by a rally in Bajpur over the plight of farmers in the country, he said.
Leave something in response: