Deoria Tal (Also spelled as Devaria' or 'Deoriya) is a lake located about 3 km on an uphill trek from the villages of Mastura and Sari, on the Ukhimath-Chopta road in Uttarakhand. At an altitude of about 2438 meters, it has heavily wooded, lush green surroundings with snow-covered mountains (Chaukhamba is one of them) in the backdrop.
Do a trek to Deoria Tal to witness a once in a lifetime sight of the Himalayan range in its full might. The trek is about 3km uphill from a village called Sari near Chopta.
There is a motorable road till the village and you can park your vehicle in the dhaba near the entrance from where the trek begins. For newbies, the trek can be a bit tough since at a few place the climb is a bit steep. But if you persevere and make it all the way to top, the view will just take your breath away.
There is an expanse of flat land at the top with a soothing lake called the Deoria Tal or the devon ka taal. Legend goes that it was this lake where the mighty Pandavas were asked questions by a Yaksha when they attempted to quench their thirst during their vanvaas.
Jeeps are available from Ukhimath to reach Sari, a nearby village, via Mastura village. For return journey, one can go down trekking to Mastura to get a shared jeep.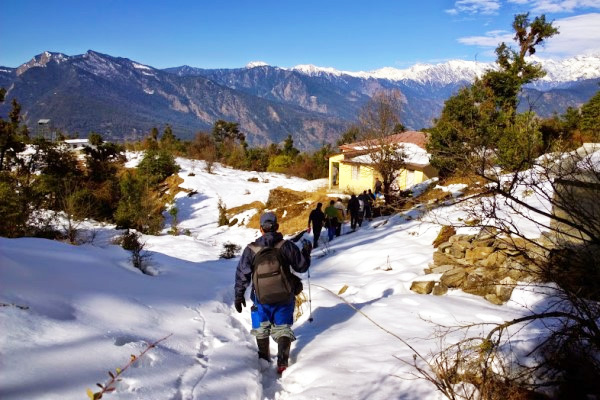 Alternately, one can trek to Deoria Tal from Ukhimath, a fairly comfortable 7 km trek. There are options of overnight camping, jungle trek etc. There are a couple of shops which sell tea and snacks, but these close at sundown. Trekkers usually combine this trek with the nearby trek to Tungnath (highest Hindu shrine devoted to Lord Shiva) and Chandrashila which are approached from Chopta.
Leave something in response: