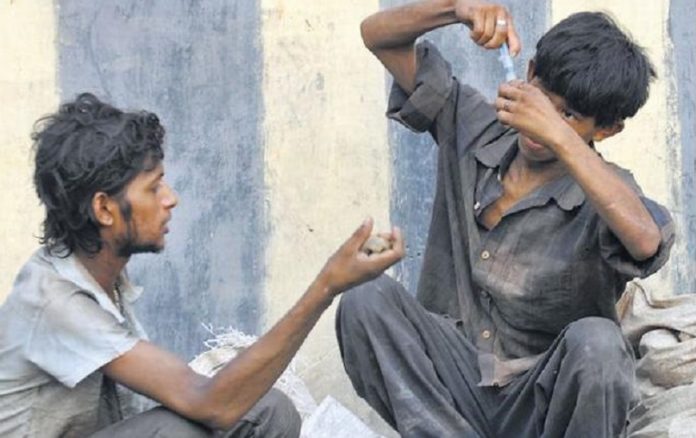 The HC in Nainital, on Tuesday ordered a ban on the sale of whitener in Uttarakhand following the death of a teenager from sniffing excess whitener for a kick in the district. This decision comes just a day after the death of a teenager in Bhowali town, 12 km from Nainital, allegedly from an overdose of whitener and an adhesive product, the Uttarakhand high court taking cognizance of the matter has ordered that sale of such products be controlled and regulated.
The High Court directed the state chief secretary to ensure implementation of these measures to check the "easy availability" of drugs to children. The single bench of Justice Rajeev Sharma directed the state government to put a complete ban on its sale. Besides, the high court also ordered that items such as Iodex and Feviquick should not be sold to children below 18 years of age in view of prevalent abuse of these among teenagers.
"The superintendents of police of respective districts shall be personally responsible to comply with the mandatory directions of this court," the order said.
Earlier, on Sunday, a 14-year-old student of class 8th died allegedly due to an overdose of whitener and an adhesive product in Bhowali. The incident left the local residents as well as district administration shocked.
The boy's father, who drives a taxi, said, "My son was destroyed by this drug menace which has thousands in its grip. I hold everyone in the system responsible for my irreparable loss. How can a banned product reach the hands of a teenager?"
Following the incident, the district administration and police swung into action and raided several medical stores in the town to check if prohibited drugs were being sold over the counter. More than 50 hotels, restaurants and roadside dhabas were also searched to see if any drug-related activity was going on there.
Local activist Ajay Singh Rawat, 68, said, "The region was known for sports. It is tragic that our youth is in the grip of a drug menace. We should encourage them to take up sports again, which will prevent them from digressing towards the dark world of drugs."
Leave something in response: