63-year-old Jagar Singer Basanti Devi Bisht from Uttarakhand has finally been honored with the prestigious Padma Shri, the country's fourth highest civilian award, in art and music section. The jagar form of singing is a way of invoking deities, which is traditionally done by men. But, Bisht broke the practice and today is a well-known voice, and is trying to preserve this traditional form of singing.
What makes Basanti Devi Bisht's story more inspiring is the fact that she began her singing career in her late 40s, though she had been singing since she was a young girl. Born in Luani village in Chamoli, she grew up listening to her mother's jagar songs.
When we talked with the her, She said: "It's the divine and magical 'Dev Bhoomi' that has inspired me always, I always sang along with my mother, who sang as she went about her chores. The many fairs and festivals in the village only made my love for this form of music grow deep."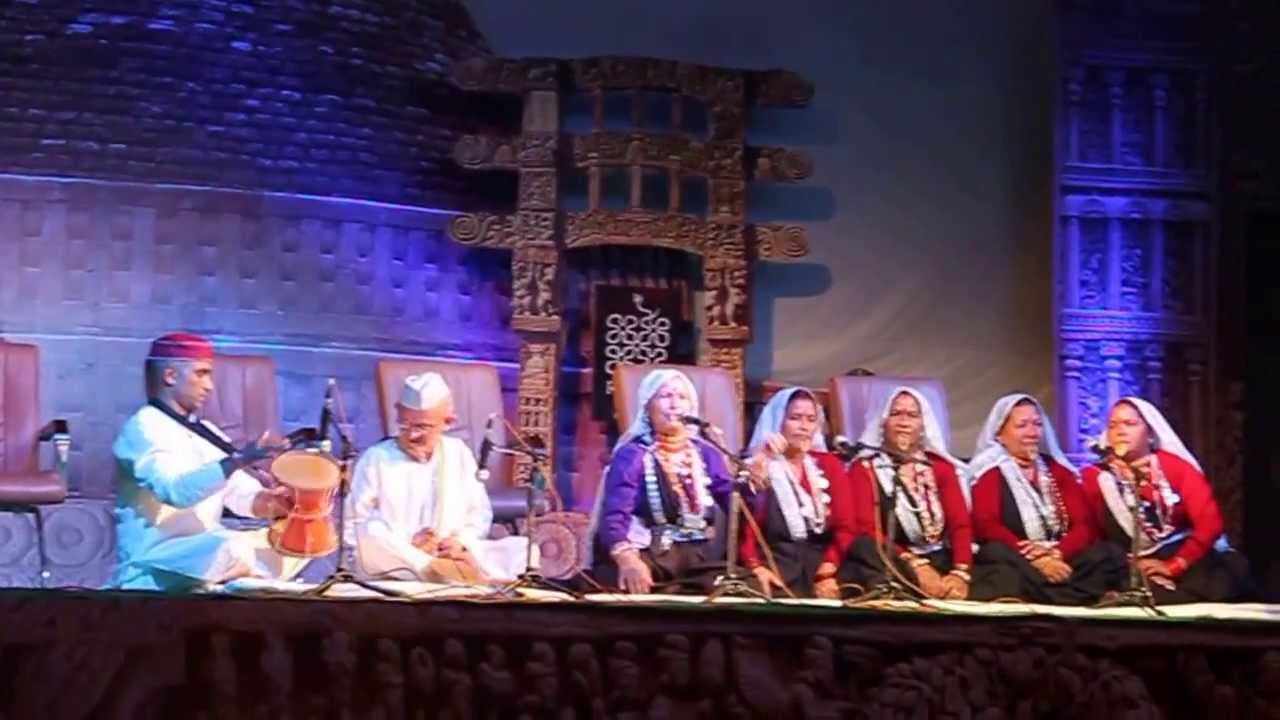 Interestingly, her professional career began only in her 40's as she got busy with her family, although she kept her passion of singing alive. Once she got married and moved to Chandigarh with her husband, it was a chance meeting with a fourth-class employee-turned-music professor that inspired Basanti Devi Bisht to learn singing professionally. With her husband's encouragement, she began learning classical music at Pracheen Kala Kendra in Chandigarh.
"After she returned to Dehradun, she began singing professionally," shares her son Pradyuman, "and is today a grade-one performer on All India Radio."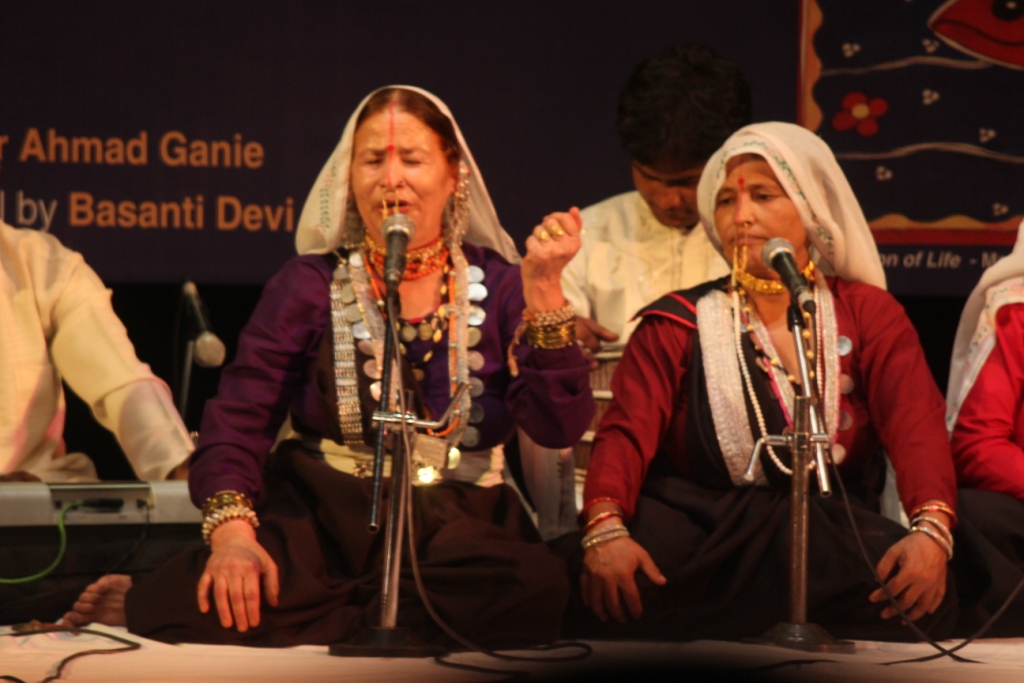 Dressed in her striking jewellery, large 'tika' that runs from her nose to her forehead, and traditional 'pakhula' (a black shawl drape worn like a dress in several areas of Uttarakhand), Bisht is photographed as much for appearance in public performances as her singing.
It was not easy to go against the norm of singing jagar as a woman, but Bisht says she followed her heart as "not only does singing make me feel closer to my roots, it helps promote the culture of Uttarakhand. I feel one with this land of divine."
For the ones who have heard her singing, Bisht's voice has a mysterious quality that often leaves audiences hooked. Interestingly, her audience also involves listeners from various parts of the world. A 2013 performance by her at Woodstock School, Mussoorie, as part of 'The Pitt in the Himalayas Programme' of students from University of Pittsburg, Pennsylvania (USA), had seen students listening to her with keen attention.
Dr D R Purohit, a well-known authority on Uttarakhand's art and culture, says, "Basanti Devi Bisht's nomination is a great news for culture enthusiasts of the state. It will help give a boost to several others." Bisht is the 36th Padma Shri awardee from the hill state.
Leave something in response: