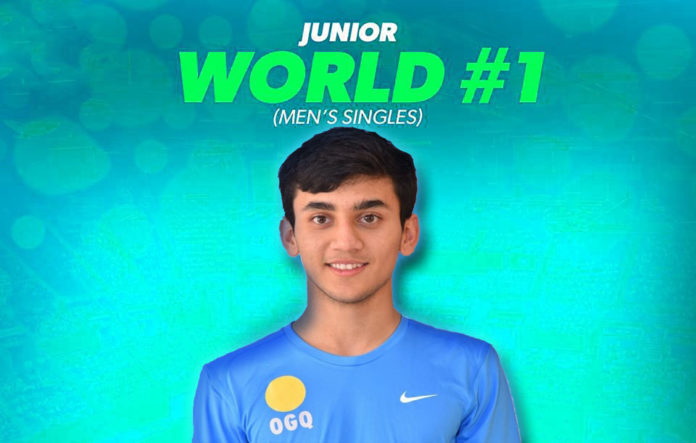 The young 15-year-old shuttler from Almora, Uttarakhand, Lakshya Sen, created history today after he became the number one junior singles badminton player in the world in the latest rankings of the Badminton World Federation (BWF).
Lakshya Sen is the first shuttler from Uttarakhand to attain the numero uno spot at the international level. Lakshya, who is considered as the shining future star of Indian badminton, moved ahead of Chia Hao Lee of the Chinese Taipei, to attain the top spot.
According to BWF current rankings, Lakshya has 16,903 Points in eight tournaments he has played in the season while Chia Hao, who is at the second spot, has 16,091 points.
The President of Uttaranchal State Badminton Association Ashok Kumar and vice-president of the association Sanjay Gunjyal expressed happiness over the achievement and congratulated Lakshya for bringing laurels for the state.
Lakshya has attributed his feat to his parents, sports authority badminton centre at Almora, Prakash Padukone Badminton Academy and Olympic quest committee.
The young shuttler has had a brilliant year on the badminton circuit in 2016, as he won the Senior India International Series Badminton Tournament along with the All India Senior Ranking Badminton Tournament at Itanagar. He was youngest ever player and the first ever from Uttarakhand to win the title at senior level.
Earlier, his brother Chirag Sen was ranked number two in the world junior badminton rankings. However, the younger sibling has surpassed his elder brother's achievement.
Lakshay Sen has been training under the watchful eyes of 1980 All England champion Prakash Padukone at his Badminton Academy in Bangalore since childhood.
Another player in men's singles, Sameer Verma jumped 10 spots to be placed at 25th position riding on his maiden Grand Prix Gold title at Syed Modi Internationals, but K Srikanth slipped out of the top 20 after suffering a quarterfinal exit at Lucknow in the latest BWF World Ranking.
Leave something in response: