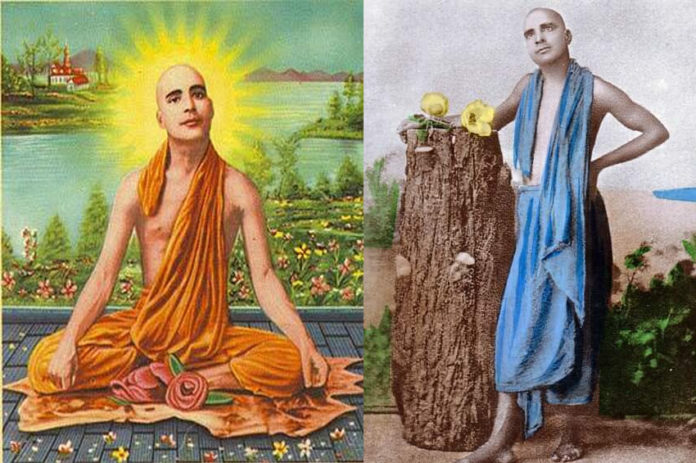 110th Nirvana Diwas of Swami Ramtirth will be celebrated on Oct 16 in New Tehri, the great spiritual seer, who lived in Tehri Garhwal district and made it his spiritual abode. Devotees from across the world will gather to celebrate this nirvana divas, Kaka Hari Om and Pandit Vinod Chamoli, members of the Swami Ramtirth Organisation, said Nirvana Diwas will be observed on October 16 and the festival in his memory will continue till October 17.
About Swami Ramtirth:
Swami Ramtirth also known as Swami Ram, was an Indian teacher of the Hindu philosophy of Vedanta. He was among the first notable teachers of Hinduism to lecture in the United States, travelling there in 1902, preceded by Swami Vivekananda in 1893 and followed by Paramahansa Yogananda in 1920. During his American tours Swami Rama Tirtha spoke frequently on the concept of 'practical Vedanta' and education of Indian youth. He proposed bringing young Indians to American universities and helped establish scholarships for Indian students.
Swami Ramtirth was born in 1873 in Gujranwala in Pakistan. He topped the MA examination and was appointed as professor at Panjab University. His parents wanted him to have a family and live ordinary life but he stepped out of his house in search of spiritual enlightenment and took to meditation, along the Ganga in old Tehri town, which has now submerged. His love for Tehri Garhwal is well known among his devotees.
Nirvana Diwas of Swami Ramtirth
On This occasion the devotees will be offering floral tribute to the seer at his memorial in Koti Colony and following that, talks on Vedanta, spiritual aspects of religion will be held. The organisation and its unity, the Rashtra Dharam and other related topics will be discussed on the occasion. This is the first time that such a festival is being organised in the name of the seer in Tehri Garhwal district.
Leave something in response: