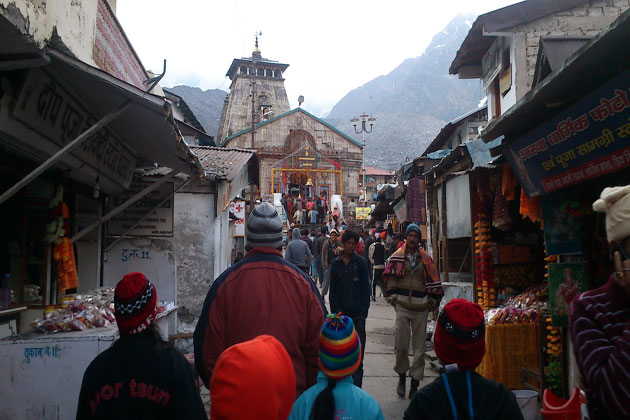 After spending a two-day ordeal in Badrinath following cloudburst, around 150 pilgrims from Madhya Pradesh have safely reached Haridwar. These devotees after reaching Haridwar intimated their friends and families about their well being late night.
Balkishan Joshi from Ayodhya Nagar said that they heaved a sigh of relief after reaching Haridwar late night. Accompanied by 70 pilgrims, including women and elderly persons, Joshi had traveled Badrinath to Haridwar on loading autos. "At several places, we were frightened to see damaged roads but kept repeating the God's name," he recounted.
Manish Shrivastava from Anandnagar said that they had stayed at Mayapuri and locals arranged food and water initially. However, later there was no water as river water had gone filthy due to mixture of soil and we had to buy mineral water for Rs 100 and took small sips.
We also bought Rs 50 each for a paratha to end our hunger. With no power, charging mobile phones was also problematic for staying in touch with our family, he said.
Rajnarayan Patel describing the dangerous slopes of the hilly region said that often seeing the slopes and serpentine roads we thought that we might not make it to our homes but we thanked the Almighty upon reaching Haridwar.
"We had to walk on foot for around 5 km and use smaller vehicles which ferried us to smaller distances till Haridwar," Patel said.
Brijesh Pathak, a resident of Anand Nagar in Bhopal said that the pilgrims were returning from Badrinath shrine when cloudburst happened and they had to stay in Mayapuri village. The devotees stayed for two days at Chamoli and spent most of the time singing devotional songs as most of the pilgrims were concerned for safety remembering Uttarakhand flood.
Leave something in response: