As a general privacy rule, this website www.navuttarakhand.com does not collect Personal Information about you when you visit the website. You can generally visit the website without revealing Personal Information, unless you choose to provide such information.
Site Visit Data
This website records your visit and logs the following information for statistical purposes your server's address; the name of the top-level domain from which you access the Internet (for example, .gov, .com, .in, etc.); the type of browser you use; the date and time you access the site; the pages you have accessed and the documents downloaded and the previous Internet address from which you linked directly to the site.
We will not identify users or their browsing activities, except when a law enforcement agency may exercise a warrant to inspect the service provider's logs.
Email Management
Your email address will only be recorded if you choose or you register on this website. It will only be used for the purpose for which you have provided it and will not be used for any other purpose, and will not be disclosed to anyone else or to third party, without your consent.
Collection of Personal Information
If you are asked for any other Personal Information you will be informed how it will be used if you choose to give it. If at any time you believe the principles referred to in this privacy statement have not been followed, or have any other comments on these principles, please notify us. Our contact details provided on 'Contact' page.
Note: The use of the term "Personal Information" in this privacy statement refers to any information from which your identity is apparent or can be reasonably ascertained.
Privacy Terms & Conditions
When you register for any services on www.navuttarakhand.com we ask you for your name, contact information, preferences, and certain demographic information. This information enables us to provide personalized services and communicate separately with you. We also use aggregated information about the use of our services to evaluate our user's preferences, improve our programming and content delivery.
We do not share or sell personally identifiable data with other service providers, who can use such information for commercial promotion. Our newsletter and other mailers are sent to you on your explicit instruction and you can opt out of it at any time.
Information Collection and Use
Nav Uttarakhand collects personal information when you register with Nav Uttarakhand or its network partners, when you use Nav Uttarakhand services, when you visit Nav Uttarakhand pages and when you enter promotions. Nav Uttarakhand may combine information about you that we have with information we obtain from business partners or other companies.
When you register we ask for information such as your name, email address, birth date, gender, zip code, occupation, industry, and personal interests. For some financial products and services we may also ask for your address and information about your assets. Once you register with Nav Uttarakhand and sign in to our services, you are not anonymous to us.
Nav Uttarakhand automatically receives and records information on our server logs from your browser, including your IP address, Nav Uttarakhand cookie information, and the page you request.
Nav Uttarakhand uses information for the following general purposes: to customize the advertising and content you see, fulfill your requests for products and services, improve our services, contact you, conduct research, and provide anonymous reporting for internal and external clients.
Information Sharing and Disclosure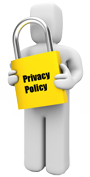 Nav Uttarakhand does not rent, sell, or share personal information about you with other people or non-affiliated companies except to provide products or services you've requested, when we have your permission, or under the following circumstances:
We provide the information to trusted partners who work on behalf of or with Nav Uttarakhand under confidentiality agreements. These companies may use your personal information to help Nav Uttarakhand communicate with you about offers from Nav Uttarakhand and our marketing partners. However, these companies do not have any independent right to share this information.
We believe it is necessary to share information in order to investigate, prevent, or take action regarding illegal activities, suspected fraud, situations involving potential threats to the physical safety of any person, violations of Nav Uttarakhand's terms of use, or as otherwise required by law.
We transfer information about you if Nav Uttarakhand is acquired by or merged with another company. In this event, Yahoo! will notify you before information about you is transferred and becomes subject to a different privacy policy.
Nav Uttarakhand displays targeted advertisements based on personal information. Advertisers (including ad serving companies) may assume that people who interact with, view, or click on targeted ads meet the targeting criteria.
Nav Uttarakhand does not provide any personal information to the advertiser when you interact with or view a targeted ad. However, by interacting with or viewing an ad you are consenting to the possibility that the advertiser will make the assumption that you meet the targeting criteria used to display the ad.
Cookies
Nav Uttarakhand may set and access Nav Uttarakhand cookies on your computer.
Nav Uttarakhand lets other companies/advertisers that show advertisements on some of our pages set and access their cookies on your computer. Other companies' use of their cookies is subject to their own privacy policies, not this one. Advertisers or other companies do not have access to Nav Uttarakhand's cookies.
Copyright Policy
This contents of this website may not be reproduced partially or fully, without due permission from Nav Uttarakhand. If referred to as a part of another publication, the source must be appropriately acknowledged. The contents of this website cannot be used in any misleading or objectionable context.
Hyper Linking Policy
At many places in this website, you shall find links to other websites/portals. This links have been placed for your convenience. Nav Uttarakhand is not responsible for the contents and reliability of the linked websites and does not necessarily endorse the views expressed in them. Mere presence of the link or its listing on this website should not be assumed as endorsement of any kind. We cannot guarantee that these links will work all the time and we have no control over availability of linked pages.
Links to the Nav Uttarakhand website by other websites/portals
Prior permission is required before hyperlinks are directed from any website/portal to this site. Permission for the same, stating the nature of the content on the pages from where the link has to be given and the exact language of the Hyperlink should be obtained by sending a request at info@navuttarakhand.com.
Sitemap
You can visit Sitemap page to get an overall view of the contents of this site. You can also navigate around the site by clicking on the Sitemap link.
Feedback / Suggestion
You can directly give the Feedback / Comments / Suggestions on Feedback Form Do you need further help ?
If you need further help, please contact us at info@navuttarakhand.com.
NOTE: In this page term Nav Uttarakhand means www.navuttarakhand.com website only.