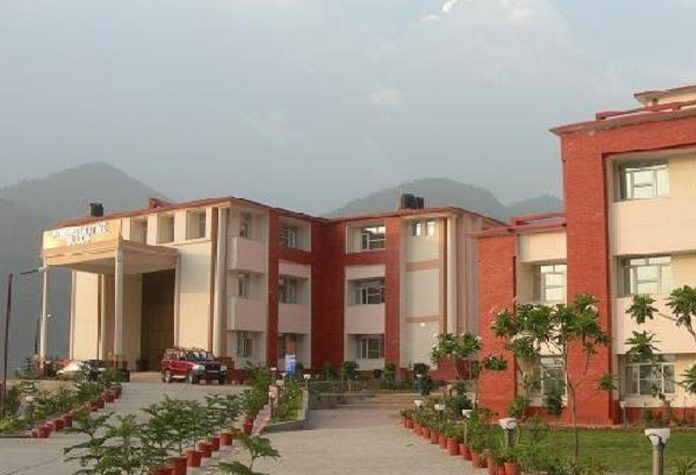 Uttarakhand Residential University (URU) in Almora will be self-financed and will offer the courses as demanded by the industry like horticultural and floriculture, said Professor HS Dhami, former Kumaon University Vice-Chancellor, who took over as Vice-Chancellor of the Uttarakhand Residential University (URU) today.
Uttarakhand Governor K K Paul on Monday appointed H S Dhami as the Vice-Chancellor of the Uttarakhand Residential University in Almora. Dhami was relieved of his charge as VC of Kumaun University after the Governor Mr. K.K. Paul approved his appointment as the VC of Uttarakhand Residential University (URU) in Almora, A Raj Bhawan release issued here said the above for the confirmation. In a letter to the Governor recently, Dhami had expressed his desire to serve URU.
The VC of Uttarakhand Open University, Nageshwar Rao, has been given additional charge of Kumaun University till a new VC is appointed, it said.
He Said "We have a vision to make Uttarakhand a herbal state by introducing courses on its traditional knowledge based on the lines of Himachal Pradesh and Jammu and Kashmir which have made their identities in the spheres of horticultural and floriculture," said Professor Dhami, talking to this correspondent on his vision of the university. According to Dhami, the university will focus on reviving the precious herbs of the state which are dying due to over extraction like Yarsa Gumba.
"We will make it possible by producing these herbs in laboratory," said the VC. Dr Dhami said Kumaon and Garhwal sent a maximum number of persons in Army every year and had the highest number of ex-Army men but they did not have academy to focus on research on war strategies and war expertise."The proposed university will have separate department to develop new war strategies and methodologies using modern scientific instruments and arms," said the new Vice-Chancellor.
Leave something in response: