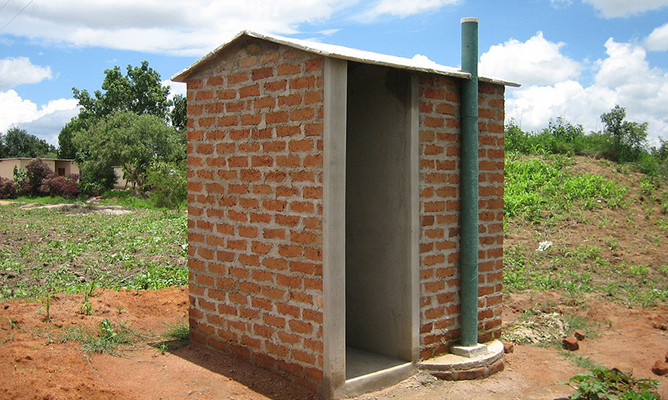 After stating that the allocation of Rs. 10,000 for building a toilet for an individual rural Indian household was impractical, the Ministry for Rural Development, announced that the budget for building a toilet should be raised to Rs. 15,000 Per Unit if complete sanitation coverage was to be achieved. The Rural toilet fund amount allocated for individual household toilets to be increased from Rs.10,000 to Rs. 15,000 while Rs. 54,000 should be given instead of Rs. 35,000 for school toilets.
For Anganwadi toilets, it has been proposed to increase the amount to Rs. 20,000 from Rs. 8,000 and that for community toilets from Rs. 2,00,000 to Rs. 6,00,000,"
In an another move to inculcate healthy sanitary habits, chief minister Harish Rawat announced to distribute Rs 20,000 each to families of construction workers in Uttarakhand to built toilets in their homes.
Addressing a meeting of state labour department here, Rawat directed officials to intensify the campaign to ensure that all Uttarakhand-based construction workers are enrolled under the state labour department's building and under-construction scheme so that maximum number of workers are covered.
"Within a couple of days, we will start disbursing Rs 20,000 to families enrolled by the state government as construction workers," said CM Rawat.
While there are about 5,000 registered construction workers currently, the number may go upto nearly 50,000 as the campaign intensifies, official sources said.
Meanwhile, Rawat also appreciated the role of women self-help groups in transforming the rural areas of the state. "Women who take agriculture land on lease for farming, will be given a financial assistance of Rs 1 lakh each," he said.
The chief minister said that women self-help groups engaged in running
17 Indira Amma Canteens in state
, will be able to buy food grains at above poverty line rates. He also announced a hike of Rs 2 on ration subsidy granted by the state government to run these canteens.
Leave something in response: