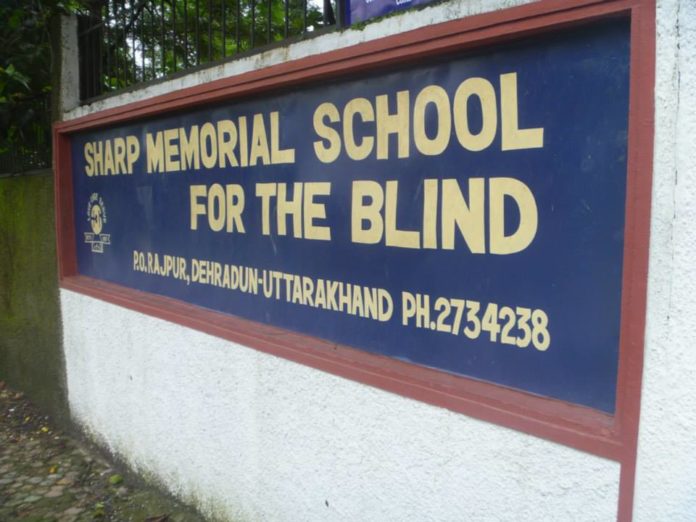 When you drive from Dehradun to Mussoorie on the foothill of the Himalayas, even on a clear sunny day you may miss this school nestled against the grandeur of the Himalayan foothills. But not many know that the valley is home to the oldest school for the blinds it's only when you push open the small Iron Gate that you see the sprawling institution that holds the distinction of being India's first school for the blinds – The Sharp Memorial School for the Blinds.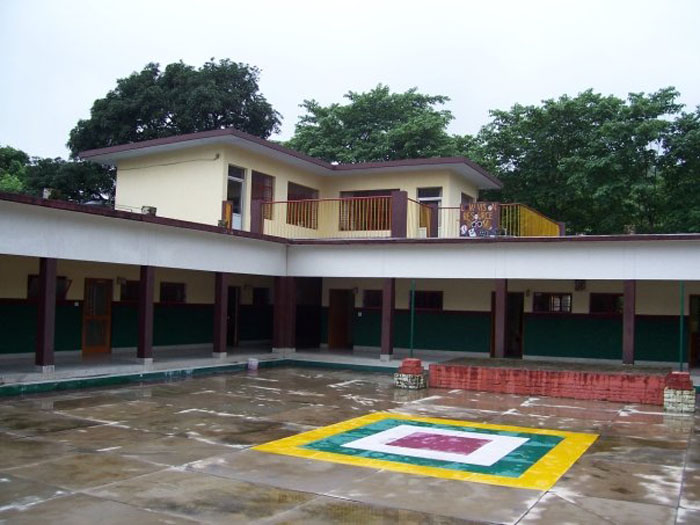 Founded by Annie Sharp an English woman at the compound of St Catherine Hospital, Amritsar in 1887, it was shifted to Dehradun in 1903. She believed that blind woman and young girls needed shelter and support due to the cultural and social stigmas of the Indian caste system, which segregated them from society. Despite no financial aid from the government, Sharp Memorial School for the Blind has been working for the visually impaired people for more than 100 years. Over the years, the school has come to occupy a vital role in the lives of those it has touched.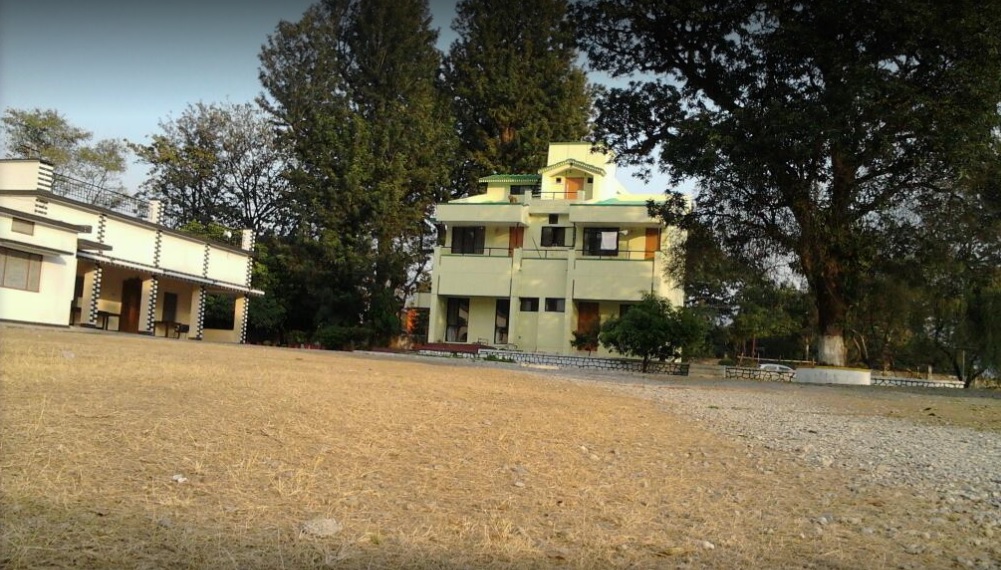 As the oldest school for the visually impaired in India, Sharp Memorial School for the Blind has educated and rehabilitated many individuals in the last 125 years. The school currently serves 104 visually impaired students and 177 students with normal vision from the local villages. The students at the school excel in their studies as well as in vocational and job oriented training skills. Through vocational training programs, students learn how to hand knit garments, blankets, and weave baskets, which are then sold in the local market to sustain the efforts of the school. In addition, the school teaches students home economics and hygiene skills which enriches individual growth, reduces dependencies, and shapes healthier communities. Many graduates find careers working in both government and non-governmental organizations.
Apart from academics, more than 250 students here are given training in knitting, tailoring, painting and music. It also provides a foundation course as well as a B.Ed degree for in-service teachers. The school has classes from kindergarten to BA level. Two students have taken their MA degrees in English literature.
The present superintendent of the school, P M Samuel, took over in 1986 when it was on the verge of closing down due to financial constraints,
"We took it up as a challenge. Of course, my wife and I worked really hard, but it taught us that nothing is impossible. It is love, encouragement and dedication that matter. These people need empathy not sympathy," says Mr. P M Samuel. And they began to make a difference.
Speaking about their journey, Samuel, who is the superintendent of the school, Told:
"I came to Mussoorie in 1978 and got married in 1980, after which my wife and I worked in rural villages and hilly regions on health projects for five years before taking on the responsibility of running this school. It was tough but I guess teaching is the most noble profession and we could manage bringing in like-minded people who had necessary qualifications in special education and wanted to help in making these children realize their true potential despite their visual impairment."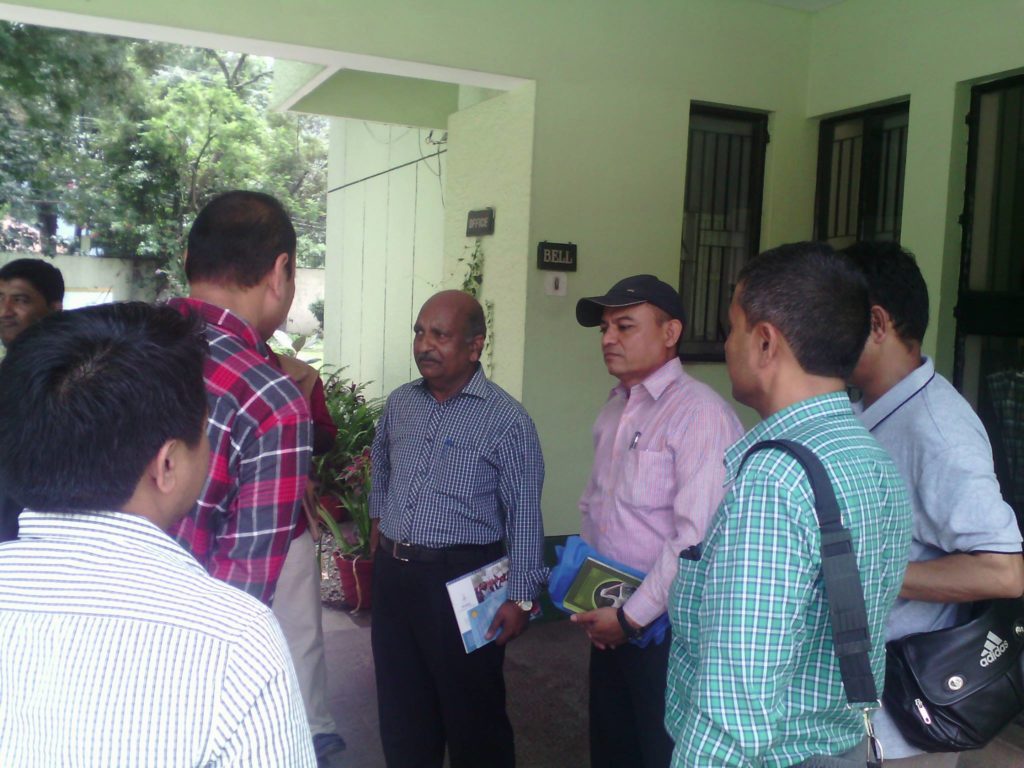 Sharp Memorial currently has 104 visually impaired students. Earlier known as the North India Industrial Home for the Blind, it has a history dating back to the 1880s.
Kamla (Student), has been here for 13 years, she says: "We have always been taught to do well." She was always confident that she will be able to cope in the outside world and get a job and now she's doing her nursing in Jharkhand.
Another success story is that of Sandhya. Her family had assumed that due to her low vision she would only be able to learn using Braille. The school conducted functional and clinical assessments and determined that she was able to read print with the aid of special glasses. This year she has been able to return to her family and to attend a normal school.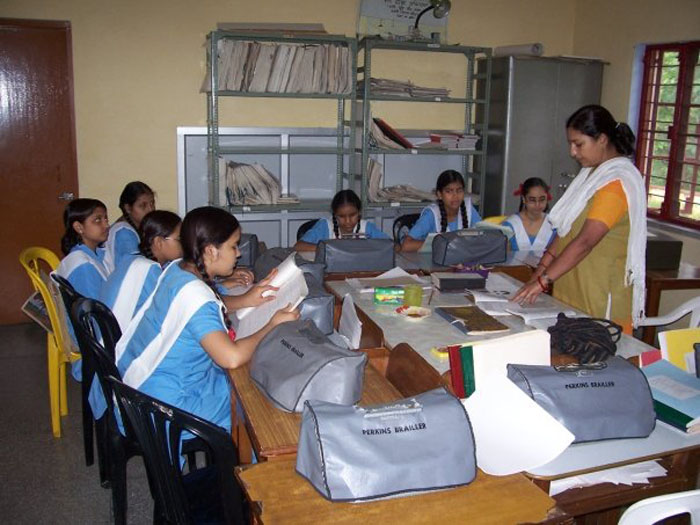 The school has many more credits to itself. Shivani Gurudin, a student here, won a gold medal in Cane Technology at the 2003 Indian Abilympics. Another student, Apart from regular classes, the school organizes picnics, education tours, outings, hiking and sightseeing for the students. "We have also taken them to Rajasthan for an excursion. They also take part in different youth meetings and national functions," says Samuel.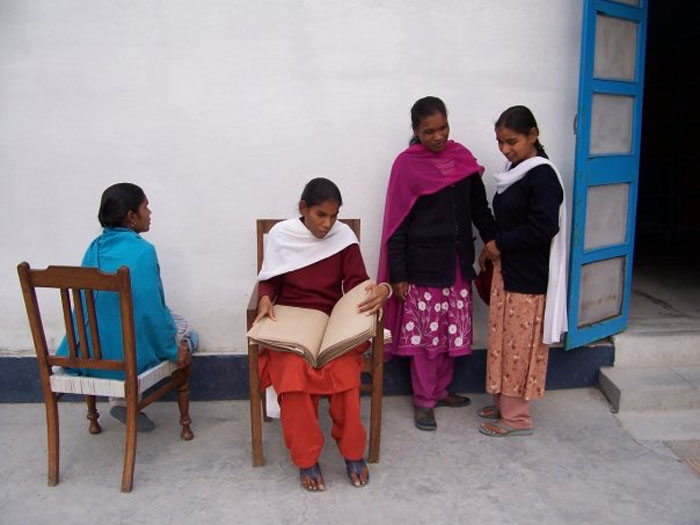 The children here have found a good friend in Uttarakhand Governor Mr. Sudarshan Agarwal who takes great interest in the activities of these children. "He encourages us to paint and invited us to Raj Bhawan recently for a painting competition," says Shyam, a student of class six. "We went to the Raj Bhawan for Diwali where he gave a lot of sweets to us," an excited boy chimes in.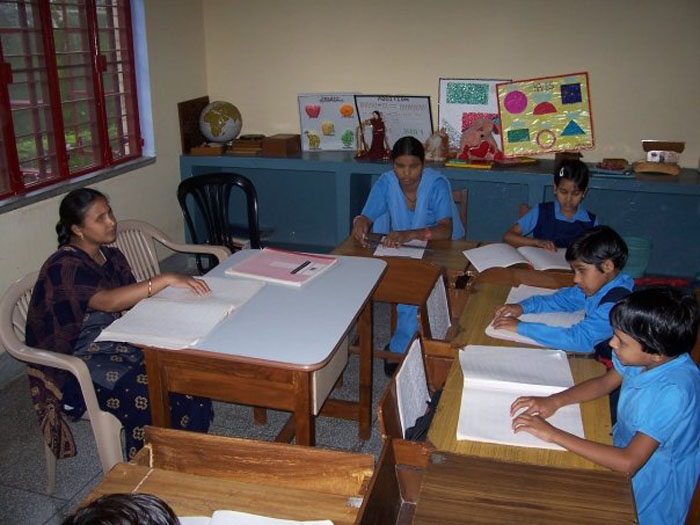 As children look forward to a brighter life, one thing is for sure, this is a school with a difference—not only does it provide education but also social mobility and life skills that make a genuine difference.
Leave something in response: