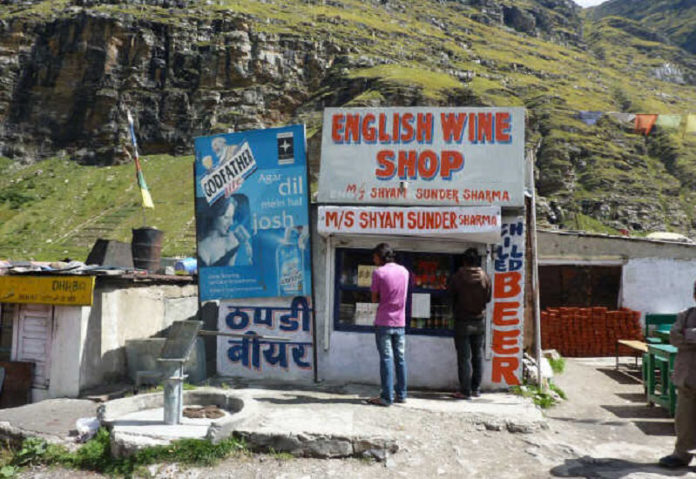 Uttarakhand Government has issued notice to the excise department to shift all liquor shops which are within 100 Meters of range from NH & State Highways in Uttarakhand to prevent road accidents due to drunk driving. More than 500 liquor shops will be affected with this guidelines in the hill state Uttarakhand and a whopping 68% of them are located along the NH or State Highways.
As per the instructions issued to states in 2015 by the SC appointed committee on road safety, no shops selling liquor should be opened within 100 Meters range of highways. Until now, only a few states like Haryana, MP and Odisha have acted on the advisory notice issued by the committee. The state road safety council recently issued guidelines to the excise department to shift liquor shops from the national and state highways, keeping in mind the growing instances of accidents due to drunk driving.
As per statistics issued by the police department, road accidents in Uttarakhand have claimed 641 lives in the first eight months of the year. Last year, 913 people were killed in road accidents while 878 lives were lost in road accidents in 2014. "Many deaths in road accidents could be attributed to drunk driving," said a police official.
Speaking on the increasing cases of drunk driving in Uttarakhand, state transport commissioner C S Napalchyal, said, "Drunk driving is one of the causes of road accidents in the state. We have submitted details of accident-prone spots along with number of liquor shops in the vicinity of the highways in the Supreme Court recently. The authorities concerned have been told to take steps to implement the directions of the SC committee on road safety."
The road safety council has directed the excise department to present a detailed plan to ensure that licences are not granted to open liquor shops on highways from next financial year. The council has also issued orders that no food canteens will be allowed to operate in the premises of the liquor shops from next year. When contacted, deputy excise commissioner, Ramesh Singh, said, "District administration is responsible for relocating the shops and instructions have been issued to all 13 districts to present a plan to shift the liquor shops away from the highways."
Leave something in response: