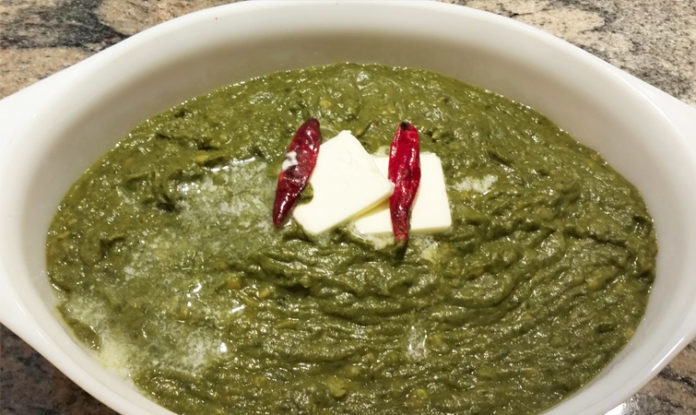 The Sisunaak ka Saag / Bichoo saag is a badass plant that once touched can give you an itch and rashes that last for a couple of hours. This edible plant can be made into a scrumptious and nutritious Kumaoni classic, which is well worth the effort taken to make it. This is a dry curry made of nettle leaves, locally called 'bicchu ghaas'. It is a nutritious dish from Uttarakhand. The plant is boiled, converted into a fine pulp, cooked slowly and garnished with butter.
Ingredients for Sisunaak ka Saag:
| | | |
| --- | --- | --- |
|   | Sisunaak | 1 Bag (1 kg) (Use only tender leaves) |
|   | Jakhiya | 25 Gram |
|   | Salt | To Taste |
|   | Oil | 2 Teaspoon |
|   | Butter | 50 Gram |
Directions to Make:
Boil sisuna leaves till they become soft and pulpy. Then drain and rinse them.
Heat oil in a kadai, and fry jakhia seed in it.
Add boiled sisuna leaves and salt to taste, then cook for few minutes.
Garnish with butter and serve with rice.
Leave something in response: