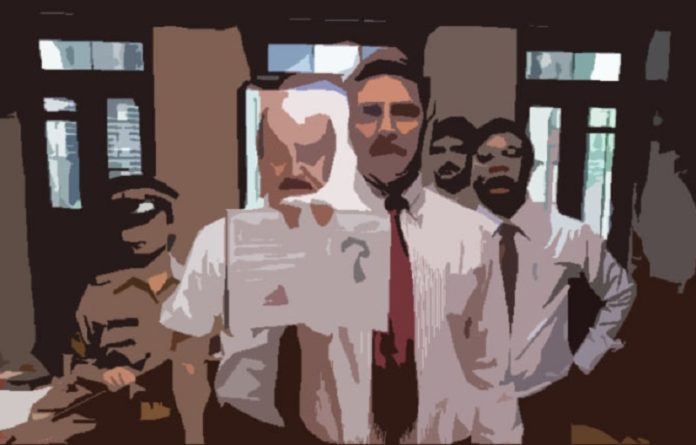 In a venturesome act of robbery just similitude like Akshay Kumar's Special 26 Movie a group of robbers leaves a place suddenly with jewellery worth Rs 30 lakh and Rs 8 lakh in cash from a rice mill owner's house in Kichha, Udham Singh Nagar.
The incident took place at around 6 A.M. when the dacoits posing as income tax officers raided the Agarwal household. The sensational robbery in broad daylight has created panic among the residents and senior police officials visited the family to record their statements.
SSP – Senior Superintendent of Police, Udham Singh Nagar, Mr. Senthil Abudeyi, told, "Around eight robbers disguising as I-T officers entered the house of rice mill owner Ankesh Agrawal at 6 A.M. on Tuesday. At that time, the victim, Ankesh Agrawal along with Suresh Agarwal (A BJP leader and former chairperson of the Kichha Municipality) was in the house. Both the brothers with other family members assembled in a room thinking it to be an I-T raid. However, when they asked the group to show their identities, the suspects pulled out guns and knives and took the family hostage. While the other members were busy carrying out the loot one of the gang member kept watch over the family members."
A traumatised Ankesh Agrawal, said, "The robbery was carried out within 20 minutes and it took another 10 minutes for us get normal. Only then we were able to inform the police." While, Suresh Agrawal alleged that incompetence on part of the police is encouraging criminals to carry out such dauntless incidents in broad daylight.
ASP, US Nagar, Pankaj Bhatt told that they are scrutinizing the CCTV footage which shows the suspects leaving the spot in Honda City car with a Haryana registration number. "A forensic team has visited the crime spot to gather fingerprints of the suspects. The modus operandi resembles that of a gang from western UP," said Bhatt.
SSP Senthil said that police teams including a special operation group (SOG) have been constituted for carrying out investigation in the case.
Leave something in response: