For: (Issue, Matter, Concern, Information, Alert, Dispute, And Problem)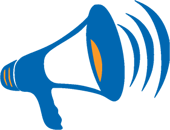 The functionality of this page & the website is to provide basic public consultancy support and assistance to the people of Uttarakhand. And to give you a platform to raise your voice or issue on this website where all people come only To The People & For The People of the Uttarakhand.
Before filing a complaint or posting any type of issue, matter or information on www.navuttarakhand.com, It is important for you to understand that we are not associated with any type of Government Entity. Therefore, we at www.navuttarakhand.com are not responsible for any type of claims, copyrights, injury, loss, liability or damages for your content and information using this website. We are also not accountable for any damages or loss resulting from the use and sharing of the information provided by anyone in any format posted on this website.
Note:
Your complaint's title or subject must be clear and meaningful.
Your description must be clear and understandable and must relates to the matter only.
Please DO NOT USE CHAT FORMAT LANGUAGE, For example "u n me" for "You And Me"
Do NOT copy / paste your complaint here. Your complaint may get deleted if seems inappropriate.
By clicking

Submit Post

 Button you agree that you shall remain solely responsible for the content of your postings on our website and you have read all T&C of the website. And you are also allowing us to post your issue on our

ISSUES THAT MATTER

section on our website i.e. www.navuttarakhand.com.