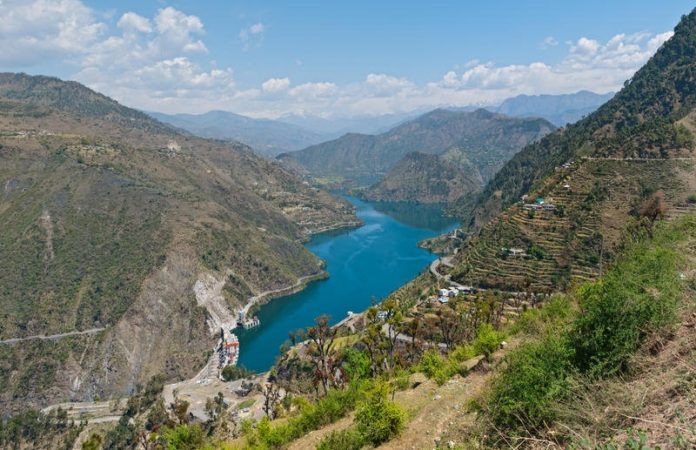 Tehri Lake area will be developed into a hill station in the coming time offering adventure, leisure and wellness tourism and attracting 50,000 tourists per day. The area is centrally located in the state and The Uttarakhand Tourism Development Board UTDB has confirmed that 50% of the locale will remain under green cover.
The state tourism board is also working on the ambitious project of Dehradun-Mussoorie ropeway which requires INR 190 cr of investment. When launched, this will be the longest aerial passenger ropeway. A six-month long study is being conducted for coming up with another ropeway at Dayara Bugyal. UTDB is also analysing on the opportunity to develop Hathipaon in Mussoorie as another hill station. Huge land parcels around Mussoorie – 172 acres in Hathipaon, 54 acres in Khanij Nagar and near Jharipani Falls, are available to be developed on the Public Private Partnership (PPP) model.
Talking about the development at Tehri Lake area, Shailesh Bagauli, Secretary Tourism and CEO, UTDB shared, "We aim to grow the Tehri Lake area as a 'Mecca' for adventure, leisure and wellness travellers. The location already has ready infrastructure worth INR 60 crore (comprising Adventure Sports Academy, Youth Hostel, Floating Resort and Floating Marina) and a 125 km two-lane road is being constructed by Public Works Department (PWD). UTDB is offering with excellent concession schemes and awaiting private participation at this potential tourist hub."
UTDB has three conceptual themes in mind to develop the destination – leisure and solitude, sports and adventure and live and learn. Bagauli asserted that the state tourism board is on the lookout of operators for three-star hotel, wellness resort, theme restaurants, adventure training and yoga institute. The Himalayas and River Ganga co-exist at the Tehri Lake area. The upcoming Delhi-Merrut Highway will lessen the distance by over an hour. As of now, the location is at a distance of seven-hour drive from Delhi.
UTDB has signed nine MoUs for tourism projects across the state at the Inaugural Incredible India Tourism Investors Summit (IITIS) 2016 held in New Delhi. The signed agreements worth INR 507 crore includes setting up of a tent city, wellness resorts, yoga and wellness institutes, a hill resort in Tehri Lake and Dak Bunglow operations and maintenance in Uttarakhand, he confirmed.
The state tourism board is jointly working with YES Bank to prepare the new state tourism policy which will be announced soon.
Leave something in response: