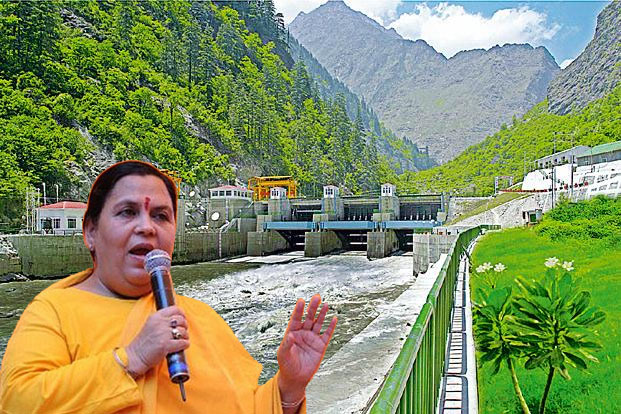 Then environment ministry has finally given its nod to the hydro-power projects in Uttarakhand and will take a united stand before the Supreme Court.
The move will pave the way for construction of select hydro-power projects in Uttarakhand, provided they adhere to ensuring minimum water flow in the river Ganga.
According to reports, "The common affidavit would take care of the concerns of the water resources ministry which wants uninterrupted flow of the river. The affidavit will be filed in the SC soon, incorporating the environment ministry's decision about the quantum of water flow (minimum 1000 cu-sec at all times)", said a source privy to the development.
Taking into account the huge investments made by companies in six projects, the SC had asked the Center to appoint an expert committee to study the environmental and ecological impact of the projects. Based on the panel's report, the environment ministry had subsequently argued in favor of at least five of these projects.
The Uma Bharati-led water resources ministry had, however, opposed new dams meant for such projects which, it argued, would affect the uninterrupted flow of the Ganga — a prerequisite to keep the river clean as it provides it self-rejuvenating ability.
Though the environment ministry, now under Anil Madhav, had never been against the water resources ministry's argument, differences surfaced over the quantum of water flow. Citing an old agreement from the year 1916, the water resources ministry had insisted on uninterrupted flow of 1,000 cu-secs of water in the main stem of the Ganga.
Leave something in response: