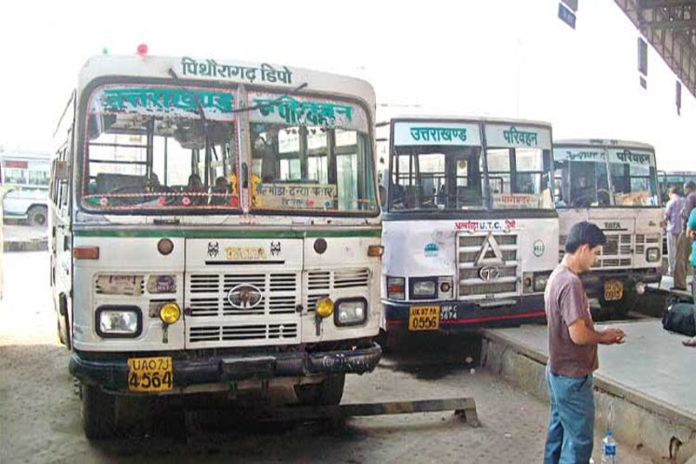 UTC – Uttarakhand Transport Corporation employees, including bus drivers and conductors, are set to go on an indefinite strike from November 24 over non-fulfillment of their demands. This 4000 employees protest may leave thousands of passengers in the lurch as operations of over 1,100 buses in the UTC fleet is likely to be affected.
The Uttaranchal Roadways Karamchari Union has been demanding absorption of 2,900 outsourced employees – which includes bus drivers, conductors and workshop technicians – as contractual workers. "We had an agreement with the transport minister on October 16 that a proposal of our demand would be put forward in the next cabinet meeting. Two cabinet meetings have been convened since then but nothing has been done to address our demand," said Ashok Chaudhary, general secretary of Uttaranchal Roadways Karamchari Union.
The workers had staged a protest in October this year for the same cause but called off the agitation after assurances by the transport minister. The proposed strike will hit UTC operations on several routes. The state undertaking has buses that ply on inter-state and intra-state routes. With over 1,100 buses, including volvo, deluxe and ordinary buses, UTC caters to the travel needs of over a lakh of people every day.
A union member on condition of anonymity said, "Almost all routes will be affected during the strike. Within the state, bus operations on hilly routes will be impacted and the bus service between Dehradun and other states like UP, Haryana and the national capital will be hit."
The cash-strapped UTC is also likely to lose out on lakhs in revenue if buses remain off the road. "UTC may suffer daily losses running into lakhs if the strike takes place. As it is that demonetisation has hit us hard," said an officer of the UTC.
The demonetisation of Rs 500 and Rs 1,000 notes has caused the state undertaking to incur financial losses of around Rs 50 lakh daily since November 8.
Passengers worried over the proposed strike have already started making alternate arrangements. Dehradun resident Ramneet Kaur, who has to travel to Chandigarh on November 25, said, "I don't know how I will commute to Chandigarh as there is no train service to the city from here. I will try to book buses of Punjab or Haryana roadways for my travel now."
Local businessman Alok Kumar said, "The inter-state public transport system will be crippled if the strike happens. The government needs to find a solution before Thursday."
The 2,900 outsourced employees working with UTC include 500 workshop technicians, 1,400 conductors and 1,000 drivers.
Leave something in response: