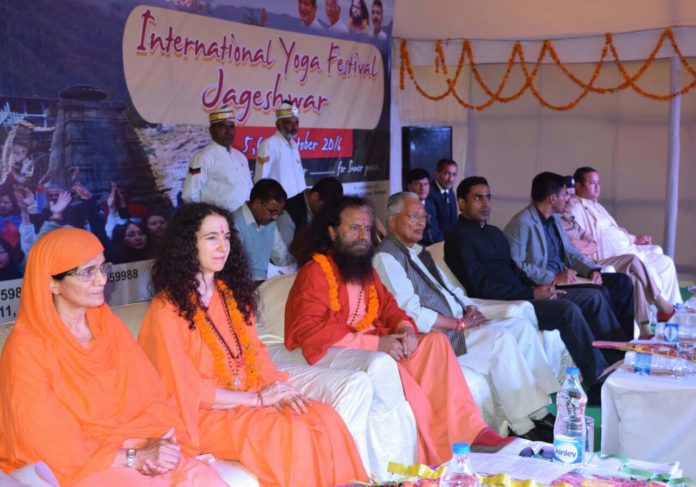 The International Yoga festival started in Jageshwar Dham on Wednesday in Almora District of Uttarakhand. The Uttarakhand Paryatan Vikas Nigam in association with the Kumaon Mandal Vikas Nigam is organizing the three day festival (5-7 OCTOBER). Around 50 yoga follower of Swami Chidanand Muni with 56 foreign nationals from 14 countries have arrived to participate in the event.
The festival is being organized by the state tourism department and Kumaon Mandal Vikas Nigam (KMVN) is providing logistics and food for the participants. And was inaugurated by the honorable Speaker & MLA from Jageshwar, Mr. Govind Singh Kunjwal.
Mr. Kunjwal said that Uttarakhand has marked its presence in the world map of spiritual tourism and the International Yoga Festival in Jageshwar Dham is a reflection of that recognition.  And this year also all locals and tourists can attend yoga sessions free of cost.
The three-day festival will include lectures on yoga science by renowned scholars instructors from Parmarth Niketan Ashram, Rishikesh, Uttarakhand. The sessions on this festival will introduce participants to yoga philosophy and a host of postures and meditation techniques like pranayama, suryanamaskar, and vedic chanting. besides a session of dhyan yoga and daily aarti.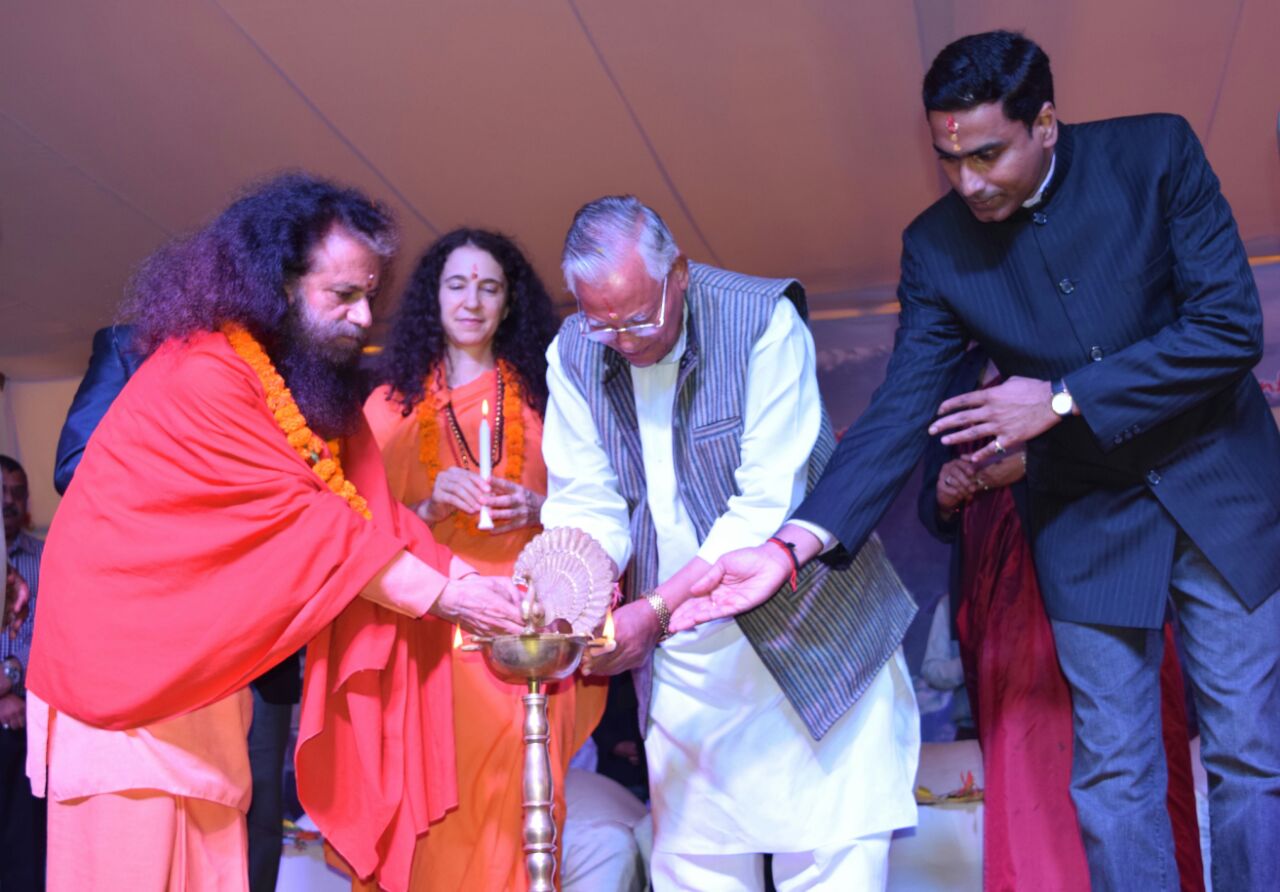 KMVN general manager, TS Martoliya told that foreigners will be served a Kumaoni platter which will include mandua ki roti, bhatt ki churdkani, kumaoni raita, etc. Different government departments like tourism, food and khadi gramodyag have also put up their stalls at the festival grounds. Commissioner of Kumaon division, D Senthil Pandiyan also attended the opening ceremony.
Besides Speaker Govind Singh Kunjwal, Tourism Minister Dinesh Dhania, Commissioner of Kumaon division, D Senthil Pandiyan, Tourism Secretary, Deputy Director (Tourism) Vivek Chauhan and district and regional-level officials were also present on the opening ceremony of the three day festival.
Leave something in response: