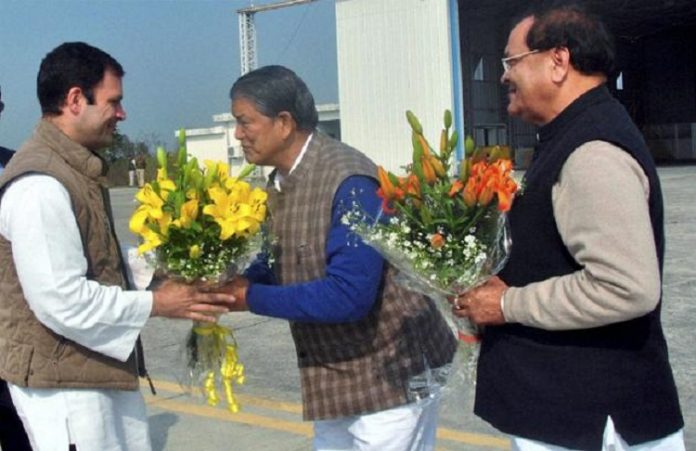 Congress sought to put its house in order in Uttarakhand with Chief Minister Harish Rawat and other senior leaders meeting party vice president Rahul Gandhi amid growing infighting in the state unit.
Besides meeting Gandhi, the leaders participated in the state Congress coordination committee meeting convened by AICC General Secretary Ambika Soni, who is in-charge of party affairs in the state.
Party leaders, including the chief minister, downplayed any differences and insisted that the meeting was on election preparedness.
Rawat said that the meeting was long pending and was called to decide strategy for the polls which are scheduled next year.
He also sought to downplay differences with state party chief Kishore Upadhyay, who had recently been at loggerheads with him, saying as state party chief he has the right to raise issues and there is coordination between party and the government.
Gandhi is apparently learning lessons from the poll debacle in Assam and seeking to bring about unity among top party leaders from Uttarakhand.
In Assam, the failure to patch up differences between the then Chief Minister Tarun Gogoi and his detractor Himanta Biswa Sarma had cost the party dearly in the Assembly poll earlier this year.
On meeting with Gandhi, Rawat said a roadmap for development in the state ahead of next year elections was putforth before him and he has sought more details in this regard.
Later, the chief minister met Soni and discussed the poll strategy for the party. He also met Ahmed Patel, the political secretary of Congress President Sonia Gandhi.
Rawat also met Union minister Nitin Gadkari and discussed with him the infrastructure related projects.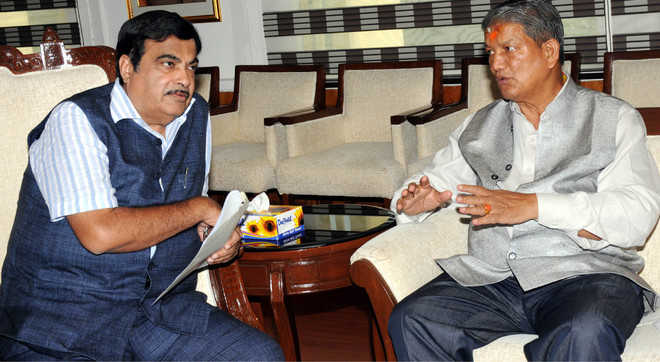 To a question on shifting of state capital to Gairsain, Rawat said there was no question of going back on the issue as lot of construction work has already been completed and some are in full swing and soon after it is over, the state capital will be shifted there.
"There is no question of going back on making Gairsain the capital of Uttarakhand," he said, adding that the Assembly building and MLA hostel and secretariat building have been constructed.
Leave something in response: