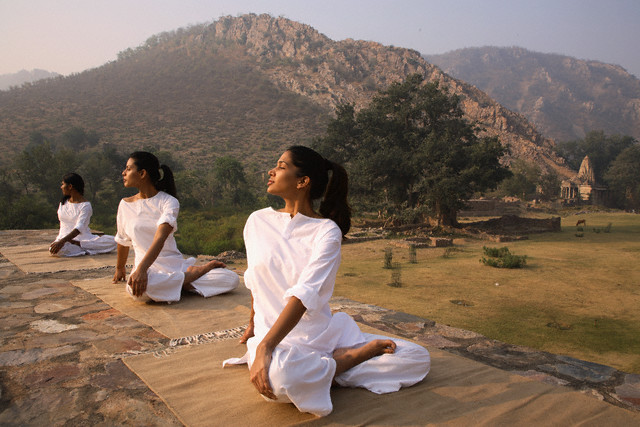 According to sources, the state government is going to build a Yog Gram at Panwaliya village of Rudraprayag.  Also Police department will hold yoga camp daily at 9 at Gandhi Park in Dehradun and Haldwani. Similarly, Garhwal and Kumon Mandal Vikas Nigam will also hold the same yoga camp in their tourists rest houses.
He said further said that Dil Raj Preet Kaur, who was declared yoga brand ambassador has been appointed as yog lecturer in Ayuvedic University opened at Dehradun. She will be given monthly horarrium of Rs 20,000.
Panwalia village of Rudraprayag has been selected to set up first Yog Gram in the state. Pawalia village, which is 200 km from Dehradun, is surrounded by Himalayan peaks, close to Ganges and has ample government agriculture land which is not fertile to build the infrastructure.
So, a new yoga destination will be promoted where home-stays will be created along-with a focal site to hold yog and related activities. The project will be developed at Public Participation mode.
Leave something in response: