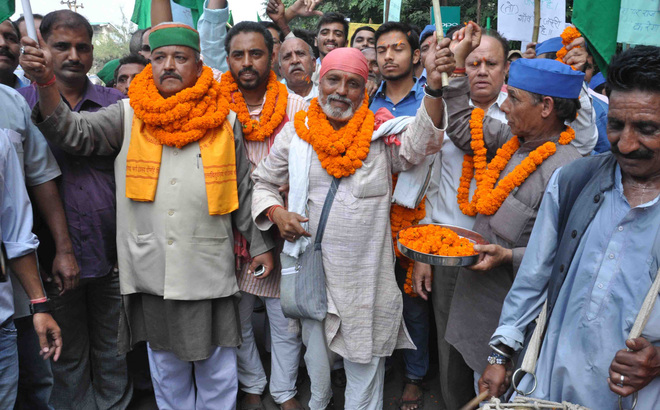 Gaon Bachao Abhiyan second phase in Uttarakhand will begin from October 2. It will cover 1,800 km in 24 days across the state. A total of 500 villages will be visited by the Abhiyan and 60 big public meetings will also be organised during the campaign. This was decided at a meeting of social organisations held at HESCO village in Dehradun yesterday.
Padma Shri awardee Dr Anil Joshi presided over the meeting and said the second phase of the Abhiyan would discuss at length the policies and programmes launched in the last 16 years after the state came into being and their level of implementation for the benefit of common man. He added a document would be prepared to be put before all political parties and policymakers.
Social activist Kamal Bahuguna said the time had come for social workers to intervene and improve the political system in the state. It was a matter of concern that most of the new universities had been set up in the plains of Dehradun, Haridwar and Udham Singh Nagar districts.
Girish Nautiyal said villages were suffering the most as agriculture in the hilly areas had been destroyed due to rising incidents of wild animals raiding crops. Dwarika Pasad Semwal from Uttarkashi said all development had been limited to Dehradun and people in hills continued to suffer due to lack of basic infrastructure. Prakash Chandra Joshi from Ranikhet said vote bank politics was ruling Uttarakhand and politicians were interested only in garnering votes while development had taken a back seat. JP Maithani coordinated the proceedings of the meeting.
Sachidanand Joshi, director of Semrock Doon School, announced Rs 50,000 for the conduct of the Gaon Bachao Abhiyan while BS Sajwan donated Rs 11,000.
Leave something in response: