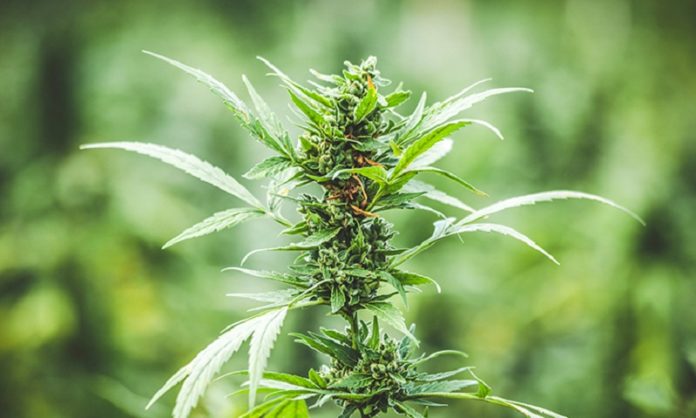 The Narcotics Control Bureau (NCB) Department of Uttarakhand have destroyed a massive 62 acres of the cannabis crop plant in Lohaghat, Champawat. Based on information they received from the district administration, the team visited Lupda, Khetda, Ratikhan, Chauri, Kafli and several other villages in the district. The bureau is now going to extend their crackdown to other districts in the hill state. While no one has been booked for growing the narcotic plant, villagers are not amused at the crackdown and have launched furious protests against the bureau, the local administration and the government, demanding compensation for their "loss".
A team from NCB's Dehradun office, along with police and revenue police has been systematically visiting villages and destroying extensive farms of the plant across Champawat district. Most of the villages fall in Lohaghat block, infamous for hemp cultivation.
The Narcotics Control Bureau Uttarakhand, told, "We launched an operation first in Champawat district after receiving specific information about illicit cultivation, trade and use of marijuana in the area. So far, in three days, we have destroyed 62 acres of the crop. We will soon be expanding the scope of the drive to other districts of the state."
Farmers, however, were not amused at seeing the crop go up in smoke, and have demanded compensation. "We never knew growing it was prohibited. We have traditionally cultivated hemp for different purposes in the state. While the Uttarakhand government is looking to legalise cannabis cultivation, our crops are being destroyed. We don't know who to listen to," said Govind Singh, a farmer from Ratikhan village in Lohaghat block.
Uttarakhand is known for its cannabis crop. While it is grown by farmers in some places, it can be found in the wild elsewhere. The seeds are sold openly in markets. The Narcotic Drugs and Psychotropic Substances Act, 1985, prohibits cultivation of cannabis for recreation.
The state government last year proposed to legalise cultivation of cannabis plant for industrial, medicinal and scientific purposes to provide employment opportunities. The stalk of the hemp plant is used to make rope, apparel, shoes and other items, while hemp seed can be used to make oil, flour and animal feed. The seeds are extensively used in pickles and chutneys in the hill state.
NCB Head Madhav Singh said, "Narcotics team is not attempting to stop cultivation of hemp for food. But the traditional use has given way to drug abuse. There were confirmed reports of illicit trade and we have to act accordingly."
Leave something in response: