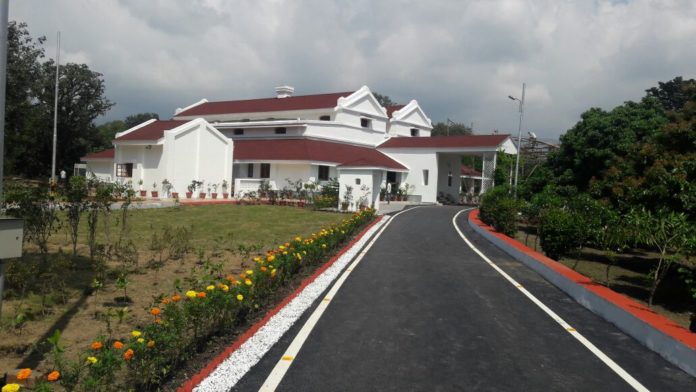 President Pranab Mukherjee inaugurated the renovated 'Rashtrapati Ashiana' of Rajpur Road, Dehradun Today, After planting a Rudrakasha sapling in the Ashiana premises, the President took a stroll in its new lawns. After that the Governor of Uttarakhand K.K. Paul hosted a dinner for the President in night. Pranab Mukherjee is scheduled to leave, with family, for the Kedarnath shrine on an Indian Air Force chopper on Wednesday.
The Rashtrapati Ashiana, built originally as bungalow of the Commandant of the President's Bodyguard is being revived by the President after long years of disuse. KR Narayanan was the last President who stayed here in March 1998.
The 'New' Rashtrapati Ashiana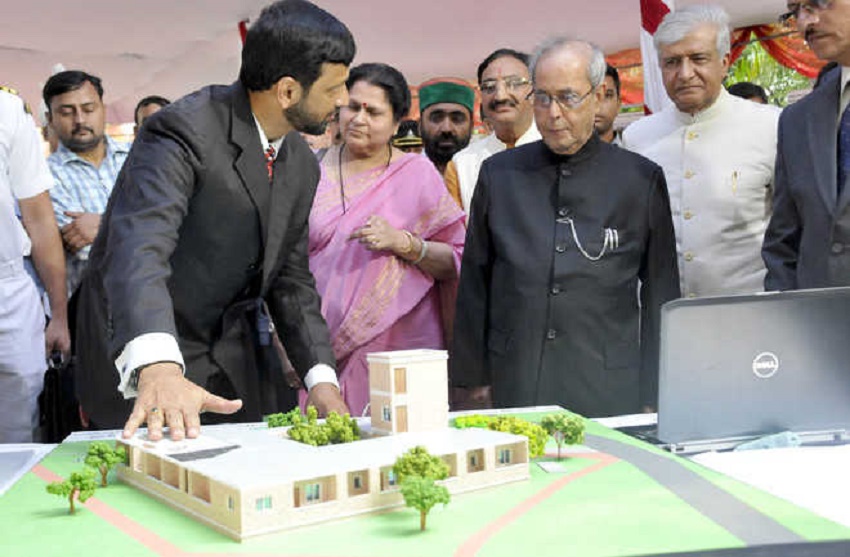 The Ashiana has been now renovated once again as per advice of the Central Building Research Institute (CBRI) which conducted a site survey in May, 2015 and suggested methods of retrofitting including provision of earthquake resistant features.  Based on the advice of CBRI, retrofitting was done by providing horizontal and vertical seismic bands. Wire mesh has been fixed on the surface of masonry before the re plastering.
Landscaping of Ashiana has been also done with new lawns, planting of hedges, ornamental plants comprising flowering trees and shrubs to enhance aesthetics as well the greenery. The old irrigation system using canals has also been revived.
The Ashiana situated on Rajpur Road of Dehradun comprises of the main building, Annexe, Swimming pool, Upper Stables & Lines and Lower Stables and Lines with associated roads and pathways.  The Ashiana is surrounded by a fruit orchard of litchi and mango trees.
"The President commented on the grandeur of the colonial architecture and lauded the efforts of the government in conserving the building," said a senior state government official.
On Tuesday, Mukherjee also laid the foundation stone for 12 "dwelling units" in the premises that will be constructed using innovative technology. Mukherjee who will stay at the Rashtrapati Ashiana for the entire duration of his visit will also attend a dinner hosted by the governor in the evening.
Leave something in response: