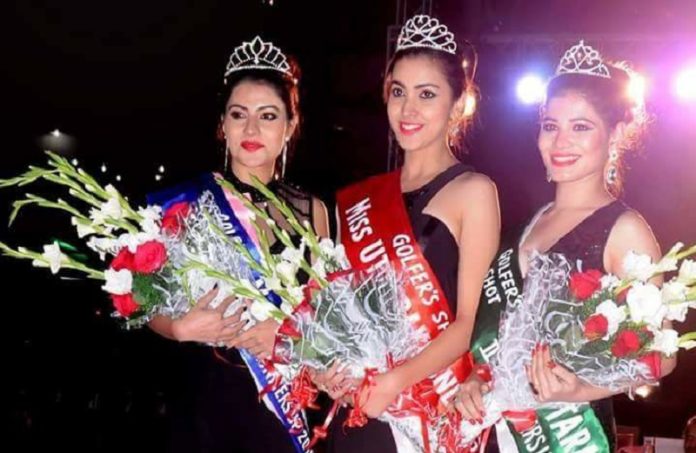 Rishika Bali, a college students from Uttarakhand University, Dehradun, was adjudged Miss Uttarakhand in the Golfer Shot Miss Uttarakhand 2016 the state-level beauty pageant held on 07/11/16. The event was organised by the Sinmit Communications, who had been providing platform to talented contestants of the state for the past several years.
The first runner-up was Swati Kothari from Tehri Garhwal and the Second runner-up Shristi Pathak from Baazpur in Kumaon region. The chief guest on the occasion was a notable social activist Indrani Pandhi, who crowned the newly adjudged beauty queen from the state. The organisers, Dalip K Sindhi and Rajiv Mitaal, said the winners were declared after grueling session in different categories and the contestants prepared for months.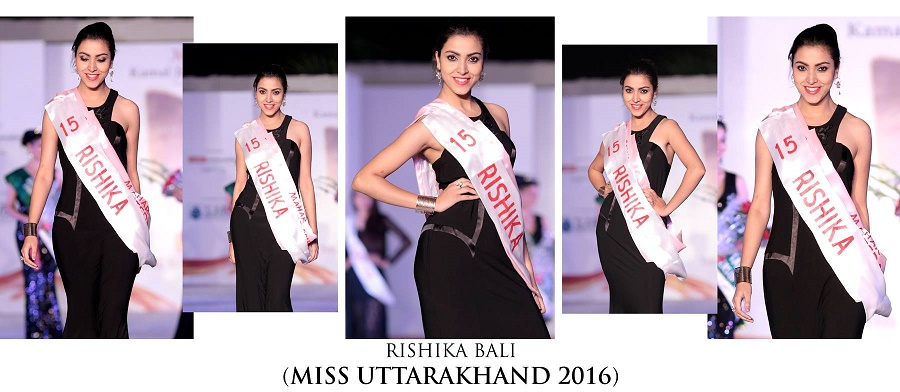 He said the event was successfully being organised from 2004, and continued uninterrupted so far. Judges of the event were Avantika Mohan, Miss Uttarakhand 2004-05, who had modeled for BMW, Oriflame, Femina campaign for Hongkong Tourism and for the last nine years had been flying with Emirates and had travelled to 71 countries. She is wife of renowned author Durjoy Data. Surbhi Singhwal , a Bollywood actress whose film will be out soon.
Leave something in response: