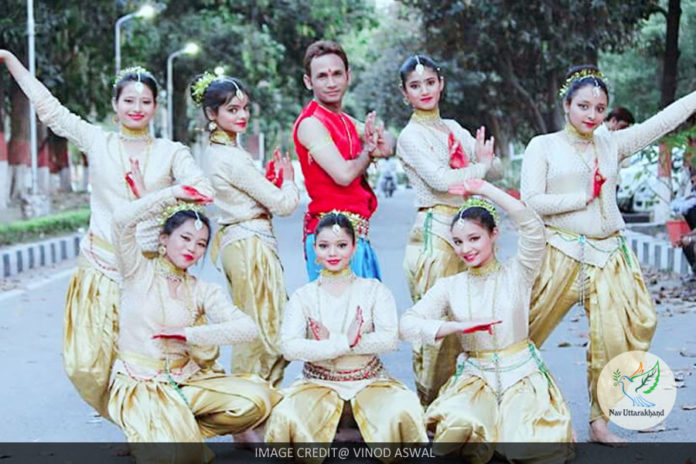 Meet Vinod Aswal a Folk Artist who is endowed with abundant grace and a commanding stage presence and is considered one of the pioneering figures in defining the Folk Dance in Uttarakhand, He hails from a normal middle class Garhwali Family of Dehradun. Just after completing his post graduation in arts, while going through studies he suddenly got an exhilarating offer from one of his friends to join a Folk Dance troupe of cultural department of Uttarakhand, his fellow friend was already associated with that troupe of Uttarakhand.
In an interview with Nav Uttarakhand, he shared his experience:
"Taking that decision was not easy for me because it was not allowed in my family like all middle class conservative mind families, But still after struggling with my thoughts I got some vibes about to join that troupe." And i said "YES", said vinod with grinning face!
After that we (my troupe) started going for cultural dance events representing Uttarakhand in many stages". We got opportunity to travel across the India through our troupe. As a folk artist I worked with Doordarshan Dehradun for a program Kalyani, In between I completed 4 years senior Diploma in folk Dance from Bhatkhande Sangeet Vidhyalaya Dehradun.
We used to get many offers and yes we accepted them as well to represent Indian folk legacy at reputed Governmental organisations like ONGC, FRI, SURVEY OF INDIA, IIT ROORKEE, WILD LIFE SANCTUARIES and many more. "As an artist of cultural department Uttarakhand, I have performed almost in every state of India and completed around 200 Cultural Event", Said Vinod Aswal.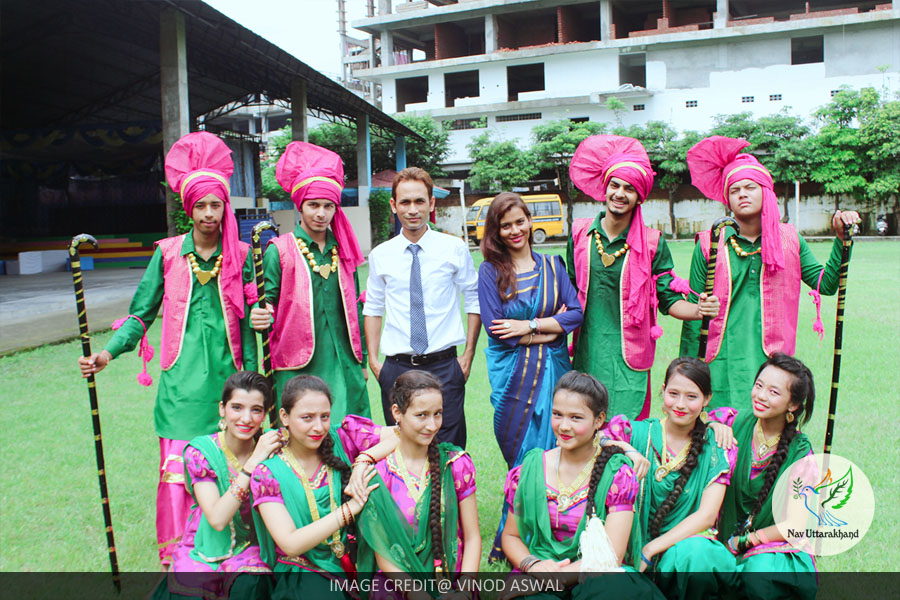 A learning child inside me was always there and awaken again ! So I enrolled myself for doing 6 years Prabhakar Degree in Odissi Classical Dance from Allahabad. I traveled every nook and corner of India to spread the legacy of our culture.
The most memorable day of my life was: "When I represented Uttarakhand at National Level on the occasion of 26 January". Said Vinod Kumar Proudly!
It is very easy to give away a message but hard to follow: Still I want to say that "As a Uttarakhandi its our prime duty to save Our Culture and Heritage".
Vinod Aswal has been felicitated with several awards: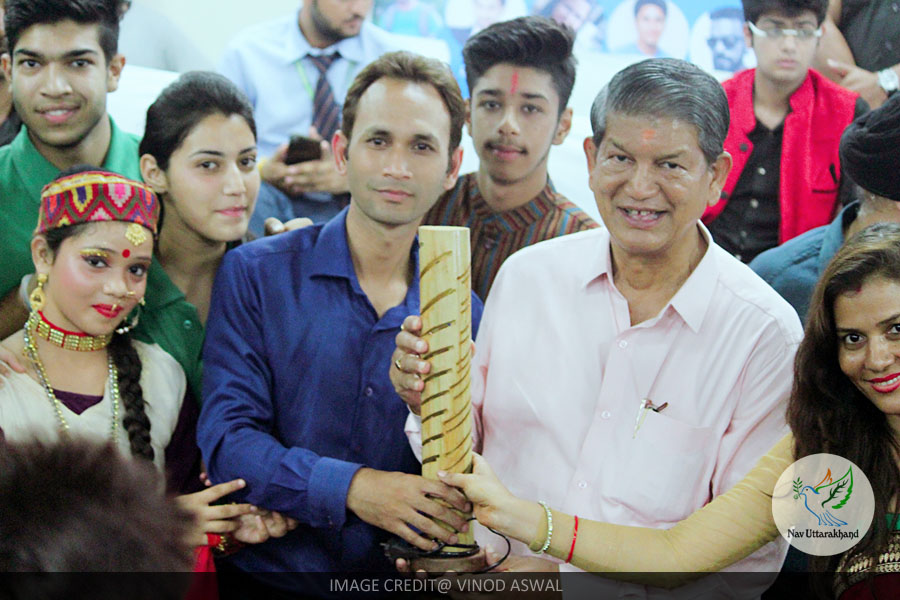 Currently he's working with a group of institutions of Dehradun and also with one of the reputed school in Dehradun as a dance instructor.
He's also running his own dance troupe that is Natraj Indian Dance Troupe because he want his culture to remain alive through kids via dance only.  Indian mythology, Classical and Indian Folk are his area of interest, he has many thoughts in mind to explore ahead.
Team Nav-Uttarakhand thank you "Mr. Vinod Aswal" & Appreciate that you chose to share your personal experience with us. 
Liked this story ? Have something to share or recommend ? Email: info@navuttarakhand.com, or join us on Facebook and Twitter – @Navuttarakhand.
Leave something in response: