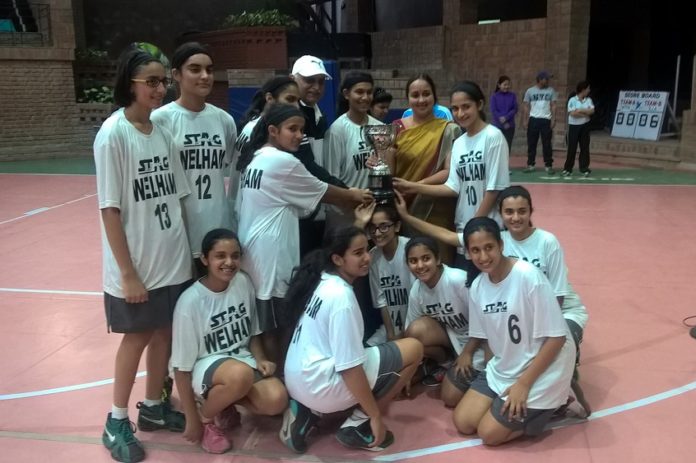 Welham Girls School (WGS), Dehradun won the DDCSA Junior Girls Basketball Tournament after thrashing St Joseph's Academy (SJA) 31-5 in the final match for players below 14 years and above 12 years of age as on 1st October 2016 played here on Tuesday.
Deetiya Shah scored highest 16 points for Welhan Girls' School. Welham Girls' School Principal P Sambasivam, who was the chief guest on the occasion, gave away prizes to player of both teams. Gaurika Bansal of WGS was awarded with adjudged the most valuable player of the tournament whereas Neha of SJA got the most promising player award.
Welham Girls School, 12 Circular Road, Dehradun, is a traditional boarding school for girls located at the foothills of the Himalayas in Dehradun, India. Established in 1957, it has progressed from being a school for privileged local girls to being a school that educates students mostly from North India. The school was identified as one of the top performing schools country-wide based on academic performance, at the Indian School Certificate Examinations for 2013, the Indian school leaving examination conducted at the end of the K-12 system, by the Council for the Indian School Certificate Examinations.
Leave something in response: