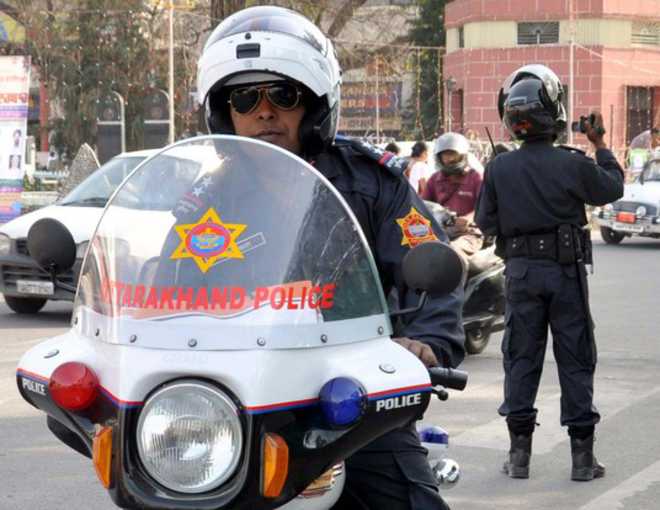 DEHRADUN: After facing much humiliation following the escape of notorious criminal Amit Malik alias Bhura on December 15, 2015, Uttarakhand police have initiated a number of steps to ensure such acts are not repeated. The latest step in this regard is the acquiring of a modified vehicle to take notorious criminals from jails for court hearings.
The modified vehicle has a seating arrangement of about seven to eight policemen and can carry two to three hardcore criminals at a time. Presently, one such jeep has been purchased by the Uttarakhand police for the Kumaon region and efforts are on to have one more at the earliest for Garhwal.
The vehicle – which is a utility jeep in the range of Rs 7 lakh to Rs 8 lakh – has been modified in the rear side to carry the criminals. For the modification work, which has been carried out in Dehradun itself an additional budget of Rs 50,000 was required.
Giving the information DGP Uttarakhand M A Ganapathy told TOI, "We decided to go for the vehicle as there is a serious security threat while taking hardcore criminals from the jail to court, whether within a district or to another district." Earlier, trains or other vehicles were used for the purpose, which lacked the required security aspects.
While, five policemen, including the driver, can be seated in the first two rows, three can take position in the fabricated cell in the rear portion of the vehicle. At the same time, the rear section is entirely covered to cut off any sort of communication of the criminal with the outsiders.
IG Headquarters G S Martolia pointed out that a vehicle is being soon purchased for Garhwal. "We are trying for provisions which will help the DIGs of both range taken decisions for purchasing the vehicle for each district within their jurisdiction," he added.
After Bhura's escape, a number of steps have been initiated by the state government and jail authorities to ensure under-trials did not escape from police clutches. Besides an IPS officer being made IG jail for the first time, more policemen are deployed for taking hardcore criminals for court hearing.
Leave something in response: