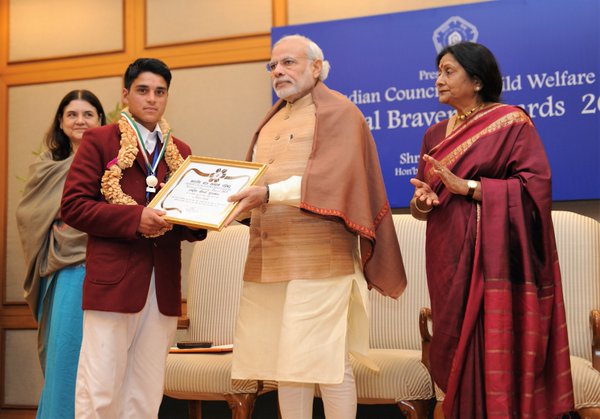 National Bravery Award winner from Uttarakhand Arjun Singh, He received the award from the President on January 26 and was also a part of the Republic Day parade.
In July 2014, a tiger entered 16-year-old Arjun Singh's house in Uttarakhand. He showed extreme courage and fought it off, saving his mother's life who had fainted as soon as the tiger entered. Arjun went into a room and picked up a sickle to fight the tiger. As it was too small to hit from a distance, Arjun grabbed a stick and waved it towards the tiger. He did not stop until the villagers reached there and the animal ran away on seeing the crowd. Arjun received the Sanjay Chopra award.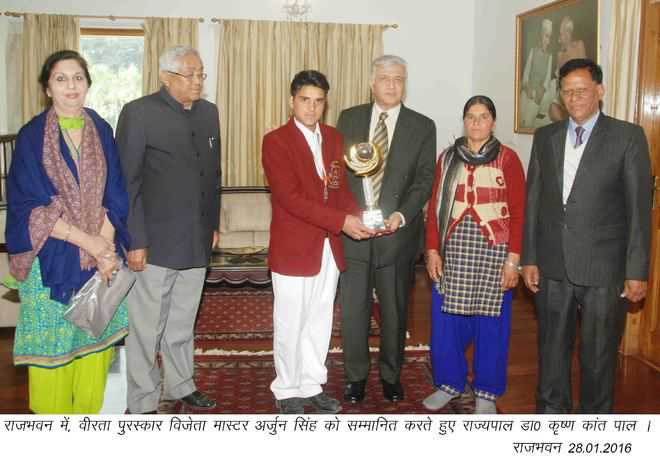 He was honored for showing indomitable courage in saving his mother from an attack by a leopard in July 2014. The Governor, who is also the ex-official chairman of the State Child Welfare Council, showed great appreciation for Arjun's valor and honored him on behalf of the council. The courage exhibited by Arjun Singh was a great source of inspiration for the youth of the state.
"It taught us that even in the face of great odds, we must not lose courage and patience", Paul added.
State Child Welfare Council deputy chairman Dr IS Pal said the council would support Arjun's education. Later, the bravery award recipient met Chief Minister Harish Rawat.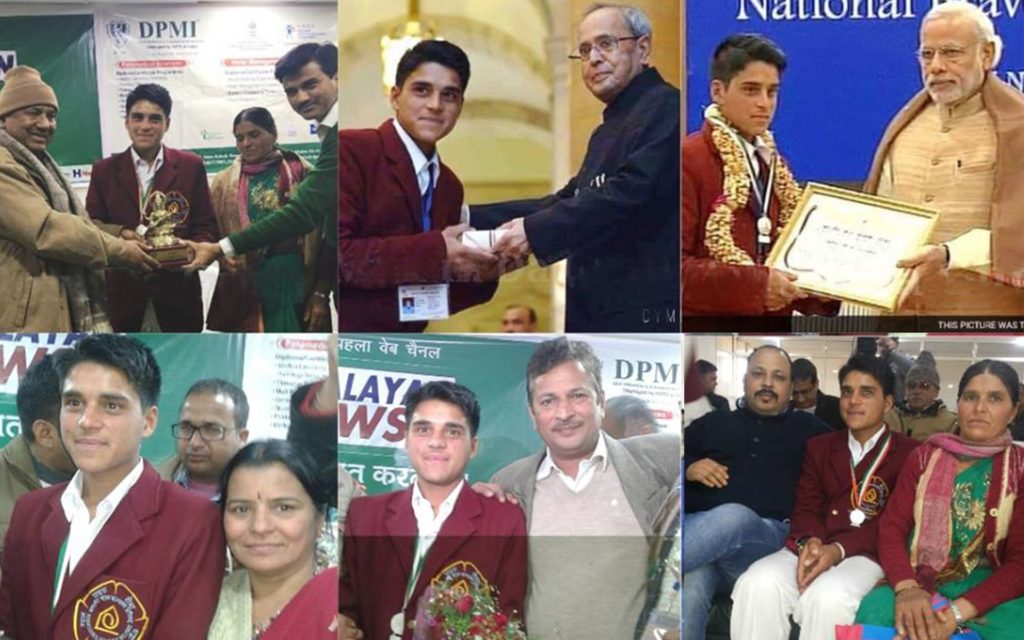 Arjun is a resident of Malgaon Badiyar village in Tehri district and a student of class XII at the GIC Inter College at Mad Kudisain in Tehri district. Arjun's mother Vikrama Devi, child council's deputy chairperson Madhu Berry, general secretary BK Dobhal and joint secretary KP Bhatt were also present.
Leave something in response: