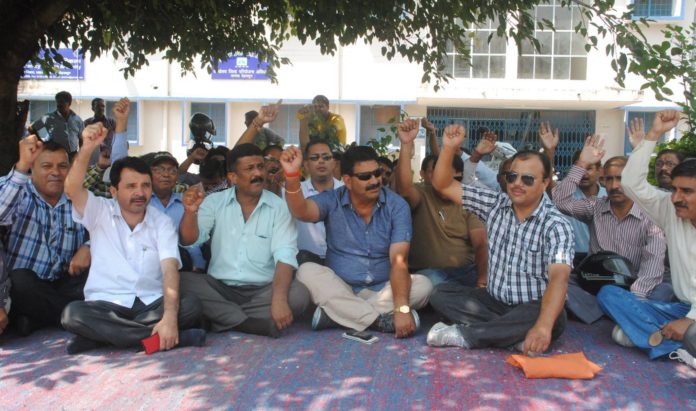 Nearly 25,000 school teachers and 2,300 schools in the state across Uttarakhand went on an indefinite strike on Monday demanding implementation of their 18-point charter of demands related to pay structure, leave and transfer provisions.
"The indefinite strike began in support of our 18-point charters of demands today after the stir on September 6 fell on deaf ears," Uttarakhand Government Teacher's Association General Secretary Sohan Majila said.
There have been three agreements between the state government and the Rajkiya Shikshak Sangh, Uttarakhand since 2015.
"The third one was in August 2016 and we want it to be implemented," he said.
On Monday, the teachers in Dehradun sat outside the education directorate with placards asking for their demands to be fulfilled and raised slogans, alleging apathy of the government. In the afternoon, BJP state chief Ajay Bhatt and another party leader Prakash Pant also met the agitating teachers to lend their support to their cause.
The stir is being carried out by secondary and higher secondary teachers from 2300 schools all over the state, Majila said.
Other teachers' associations in the state like Jr High School Shikshak Sangh also stated on Monday that they will support the Rajkiya Shikshak Sangh's agitation if needed. The teacher's are demanding regular yearly transfers, transfer act or amendments in the transfer policy to give everyone a chance to serve in hills and plains, expedited promotions, salary hike, pay parity between all teachers and assured career progression.
The 18-point charter of demands includes linking up selection and super-selection processes with pay structure.
Leave something in response: