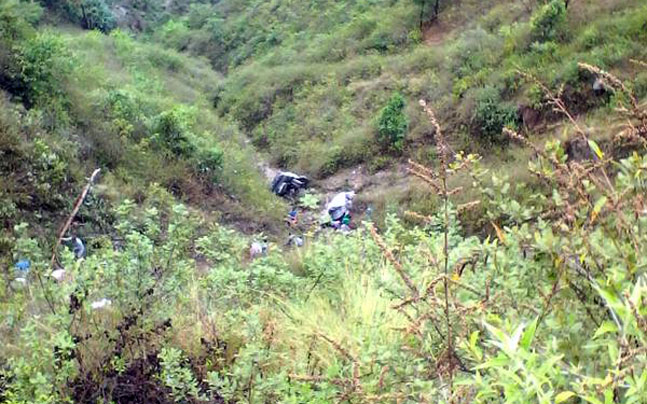 4 people were killed and 2 were seriously injured at 4:00 A.M. in the early morning hours of Wednesday when the vehicle they were travelling fell into a deep gorge in the Bhikiyasen tehsil of Almora district.
"The accident took place on Ghatti-Basot road, in Bhikiyasen tehsil, around 100km from Almora district headquarters. The vehicle plunged into the 70-metre-deep ditch as the driver lost control over the vehicle while negotiating a bend at around 4am," said Balbir Singh, sub-inspector at Bhikiyasen police station.
The victims, most of them in their forties, were residents of Dabhara Soral village had come to pay obeisance in a local temple and were on their home bound journey when the incident took place.
The deceased were identified as Vipin Ram (40), Surendra Singh (40), Harsh Singh Negi (42) and Ram Singh (38). The two injured, Santosh Singh and Gopal Singh were admitted in a primary health centre at Bhikiyasen for treatment.
"The bodies have been handed over to their family members while the injured are being treated," said a police officer.
Leave something in response: