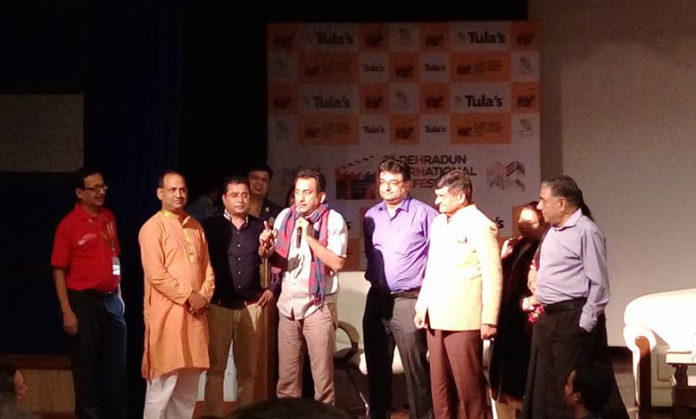 "Dehradun International Film Festival (DIFF) ended on Sunday evening at Tula's Institute, Auditorium giving dehradun peoples a memories galore of the cinema world and myriad artists. Rajesh Sharma, Director (DIFF) said, "We intend to make the film festival bigger every year and bring in more artists. We are happy to see the overwhelming response of the people in the city for the first and only film fest of this kind here. The second edition has reconfirmed the phenomenal reach our film fest has garnered and the love for cinema in the state"
Not just regional cinema, national and international movies also kept people glued to the film fest held this year. It was also quite heartening to see so many celebrities under one roof in the city for the crowd who had gathered at Silver city multiplex to witness the festival. With names like veteran actor, Sushma Seth, actor director-Satish Kaushik, Pooja Bhatt, Jimmy Shergill, Divya Dutta, Nawab Shah and Hemant Pandey in attendance in the various sessions of 2nd DIFF, the fest with almost 30 movies which were showcased had all movie buff in awe.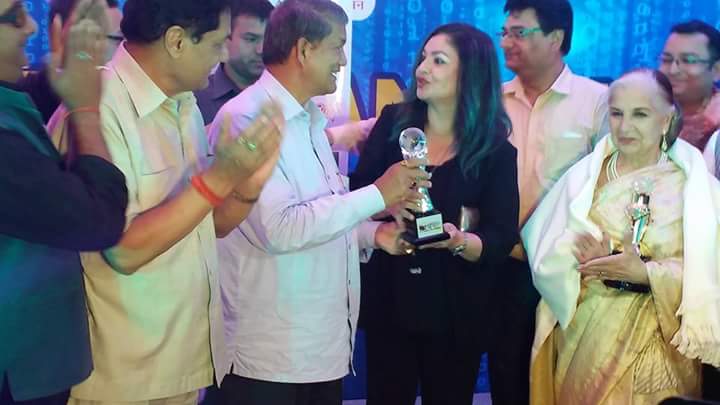 Visibly happy to visit the DIFF, Pooja Bhatt said, "Fests like these not only help audiences get exposed to cinema but also enable filmmakers to reach out to people in these places which are brimming with talent. For my upcoming project, I intend to feature 12 different women from 12 different states and their story and I would be happy to also consider someone from the state, if I find someone or some story intriguing here."
Meanwhile, actor Hemant Pandey who recently became the vice-president of the newly Uttarakhand Film Development Council stated that there is immense potential for the growth of regional Garhwali, Kumaoni cinema in the hill state and there must be more cinema halls to initiate healthy competition to churn out best of the artistic content and generate more viewers interest towards the cinema from the region.
"I feel there is a lot of untapped talent in the hill state and we will do whatever possible for us to hone it and help the truly talented youngsters get a platform. I won't make any promises straight away but as a person coming from the hills and having lived that life till I was 18 years of age, I know the youth from here have many big dreams along with immense talent and I would ensure we try to assist from our end", added Pandey.
On the closing day, movie enthusiasts were in for a surprise when after the screening of the movie, 'Monica', the protagonist in the movie;actress Divya Dutta met them and interacted with them citing that such fests give a good platform to meet the people who value cinema and for them to meet the reel life actors in real life. The Uttarakhand chief minister, Harish Rawat also arrived and felicitated the best films and artists with awards in the closing ceremony.
Leave something in response: