Today we will tell you the motivational and inspirational story of Divya Rawat popularly known as "The Mushroom Lady", We all would have heard many prominent stories about people who had come up well in their lives in-spite of having very substandard background.
This girl divya rawat was born in a village named Chamoli in Uttarakhand and faced many difficulties in her life as a kid. Life was not a bed of roses for her when she lost her father and was a kid at the school at the age of seven. Hailing from a small village in Chamoli, Uttarakhand, Divya Rawat had to face a lot of difficulties from her childhood.
She came from Uttarakhand to Delhi to pursue her undergraduate and Master's degrees in social work. After that, she found a job in a leading NGO, where she worked on human rights issues. It hurt her to see people from her state living miserable lives in the city while the villages back home turned into Desolated Villages (Because of migrating of peoples to other cities).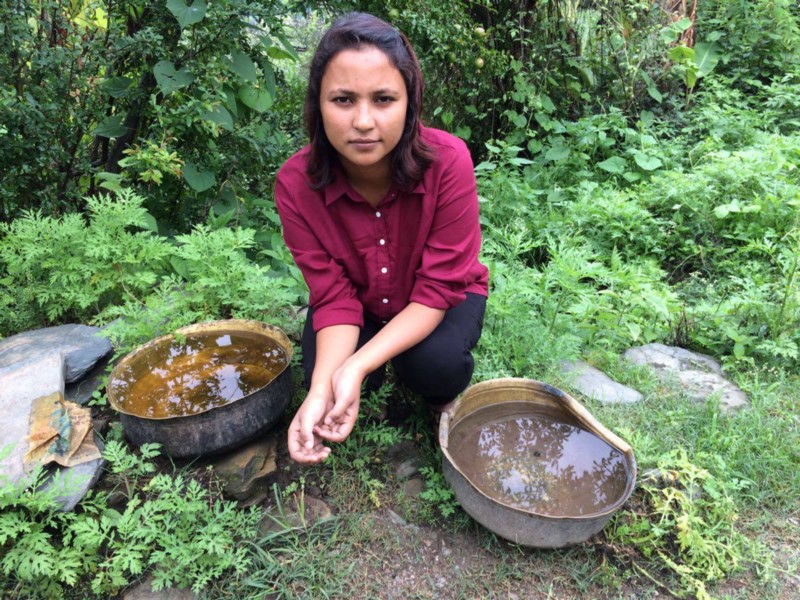 She wanted to do something about this situation and the big push came when Uttarakhand was hit by the tragic floods of 2013. Divya immediately quit her job and went back to Dehradun. Her plan was to try and revive decent livelihoods for the people of Uttarakhand. She wanted people to find employment and lead dignified lives within the state. And she also wanted those who had left for the cities to come back home.
Her decision to leave everything to return to village !
Everyone was shocked to hear her decision of moving back to the village. They thought she just wasting the peak time of her career. No one was happy so she moved out alone. Everyone thought that something has gone wrong in her head.
It was in Dehradun that she came to know about this mushroom business and learnt the intricacies of it and launched her own mushroom farming. It is interesting to note that mushroom is a cash crop and could be cultivated indoors also. Thereby effects of natural calamities could be avoided. Another advantage of this mushroom cultivation is it needs less space when compared to others.
"Sometimes the best solutions lie in the simplest of things," says Divya, who found her solution to the big problem in growing mushrooms.
Why Mushrooms ? – Its huge gap of demand and supply in the market makes mushroom business highly profitable. The crop can be cultivated all year round. While a farmer earns Rs. 8 to 10 per kilogram from selling potatoes, We can earn Rs. 80 to 100 per kilogram from selling mushrooms!
"This price difference can change the lives of farmers. I decided to make mushroom growing a household project. I wanted the cultivation to be made simple so it could be adopted by as many people as possible. I researched, took training in growing, learnt about, and experimented with mushrooms. Then I zeroed in on the best varieties that can be grown in the weather conditions of Uttarakhand, with the humblest of infrastructure," adds Divya Rawat.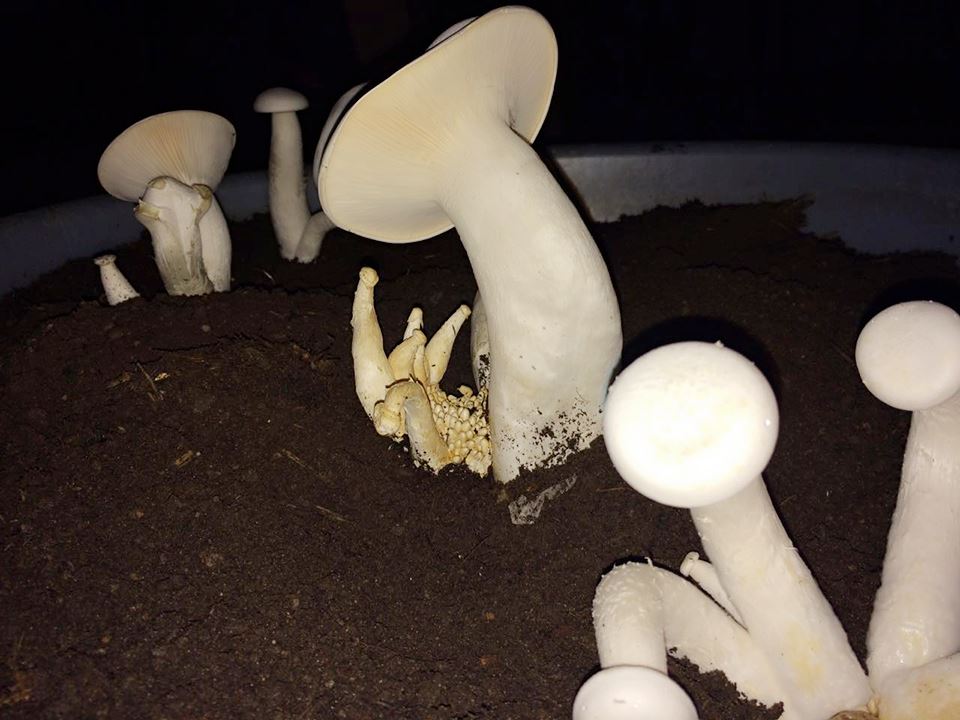 Divya used bamboo racks for vertical cultivation, eliminating the need for large spaces and costly metal structures. She decided to grow three varieties that were suitable for Uttarakhand – Button, Oyster and Milky Mushrooms. These varieties can be grown indoors in all seasons and do not require air conditioning.
"If you have a small room to spare, even under a thatched roof, you can grow mushrooms without any hassles all through the year," says Divya Rawat.
When Divya's family had faith in her confidence then they pooled in the money to help her start Soumya Foods Pvt. Ltd. (Check: Facebook page of Soumya Foods.) She started growing mushroom in large quantities and provided employment to many. The market demand for mushrooms was high – Divya and her mushroom entrepreneurs had no difficulty in selling their produce.
Mushroom is a part of agriculture and is a noble profession. Mushroom means more money than any other cash crop. It will improve the condition of farmers. She has added innovation in mushroom farming and providing training in mushroom cultivation. Besides, round the year, farming can be done with no machine or electricity as well. It is so cost effective that a person can start this with just Rs. 60 in his pocket.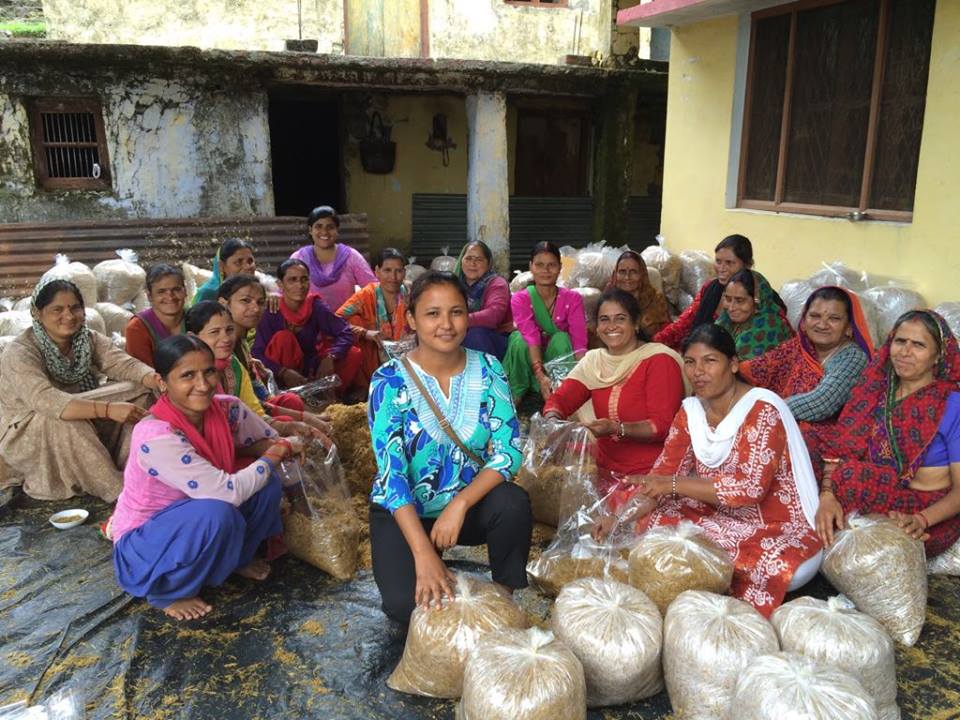 Divya also spent some time aggressively training people all over Uttarakhand. People from Bihar, Uttar Pradesh, Himachal Pradesh, Delhi, and Punjab are also coming to learn the business model.  She helped people become entrepreneurs with an investment of just Rs. 50,000.
Divya Rawat – The Inspiration: 
"If they can't invest this amount, I encourage them to take a bag of mushrooms from me and learn how to grow them. I inspire them and guide them so they can learn and make change possible," says Divya Rawat.
While her company has started making profits in just three years and the number of mushroom farmers in Uttarakhand has increased several fold, Divya has not forgotten the desolated villages. Along with her friends, this 26-year-old began identifying desolated villages and started mushroom production units there. In the village of Seriadhar, for instance, where people were desperate for livelihoods, Divya Rawat has brought about the change they are looking for, People come to the village to buy mushrooms and learn how to grow mushrooms now. Some migrants are even returning to the village.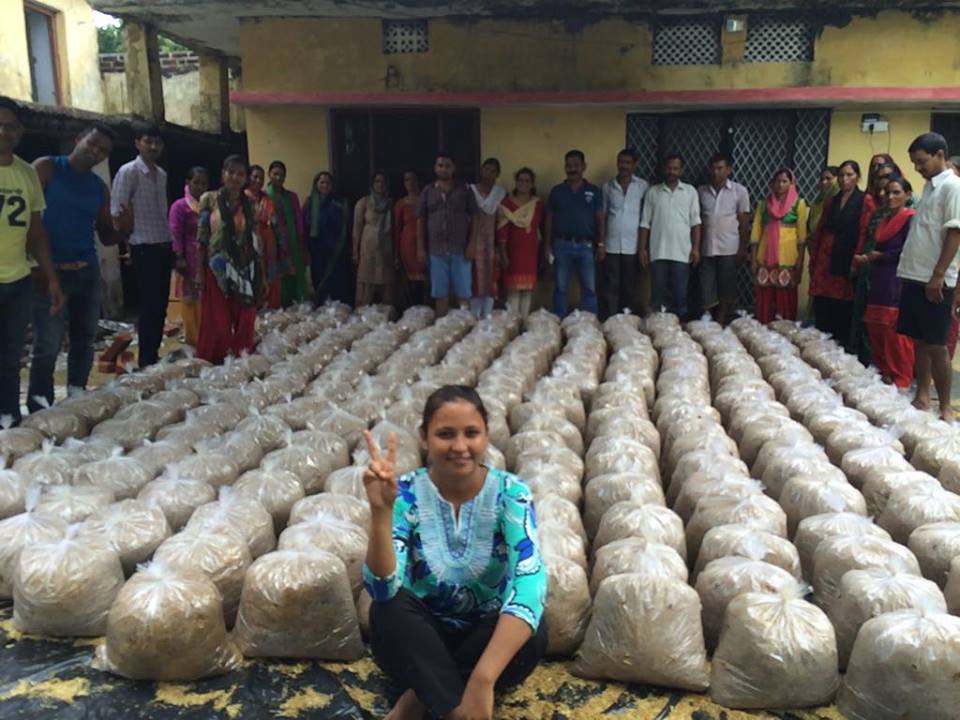 Reverse migration might not happen very soon but Divya Rawat is hopeful that mushroom farming will eventually change the lives of villagers and farmers in Uttarakhand Drastically.
We Salute Her Efforts! - Team Nav Uttarakhand
Leave something in response: