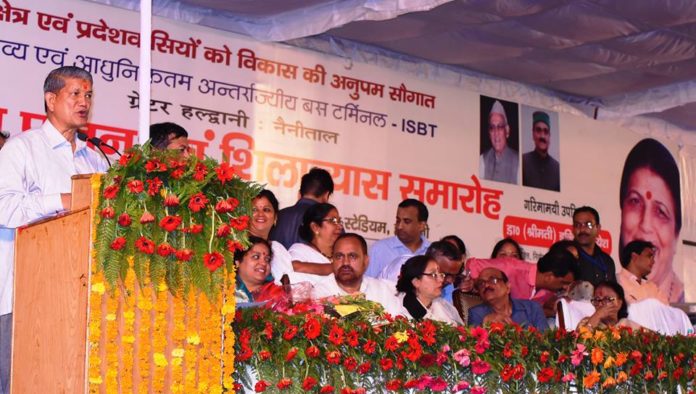 Laying of the foundation stone for the Inter State Bus Terminal to be constructed in Haldwani was conducted here on Friday in the presence of Chief Minister Harish Rawat, Cabinet ministers Indira Hridayesh, Nav Prabhat and Harish Chandra Durgapal at Gaulapar Greater Haldwani on Friday. The foundation stone of the properly facilitated ISBT Haldwani slated to be constructed at an estimated cost of about Rs 76 Crore.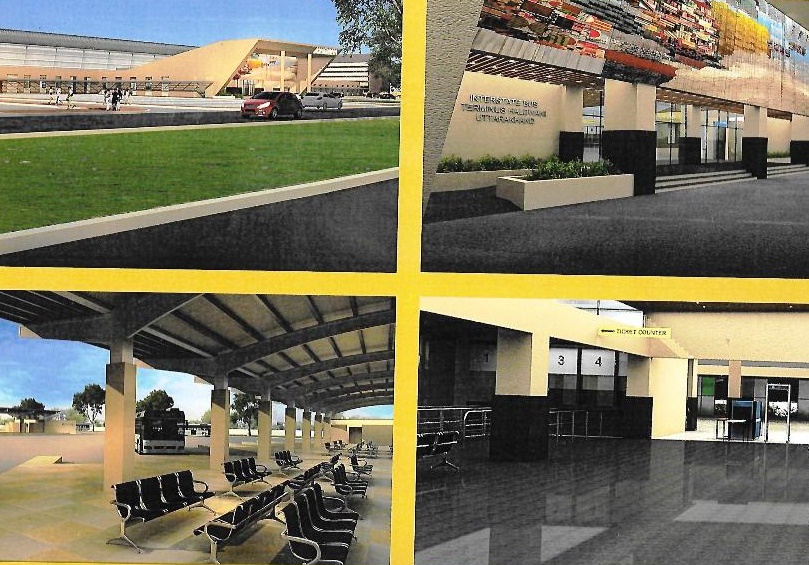 Apart from the ISBT, varied developmental and other works amounting to several crores of rupees in the Lalkuan Vidhan Sabha constituency were also inaugurated on the occasion. Chief Minister also announced on the occasion that the foundation stone for seven planned bus depots in different parts of the State will also be laid in the near future. Addressing the gathering on the occasion, CM said that ISBT Haldwani is a vital need of the present time in Haldwani town which is considered to be the entry point to the Kumaon region. Along with the rising population of the town, the increasing load of vehicular traffic here had been taken cognizance of for some time now by the authorities with the need for improved modern facilitation of vehicular traffic being among the major priorities of the Government for some time now.
The construction of the planned ISBT Haldwani will make it comparatively more convenient for the people of Uttarakhand, especially those in the Kumaon region to avail of convenient bus transport to various Indian States.
In the near future, the State Government will also be laying the foundation of seven new bus depots, said the CM. "Our target is to complete the network of roads and bus services across the State by 2018 so that transportation facilities can be made accessible even in the remote areas of the State," added Rawat. The CM also announced a sum of Rs 40 lakh for developing Jiyarani Ghat at Ranibagh named after Jiya Rani, who was known as the 'Jhansi ki Rani of Kumaon'. Cabinet ministers Indira Hridayesh among others also expressed their views on the occasion.
Leave something in response: