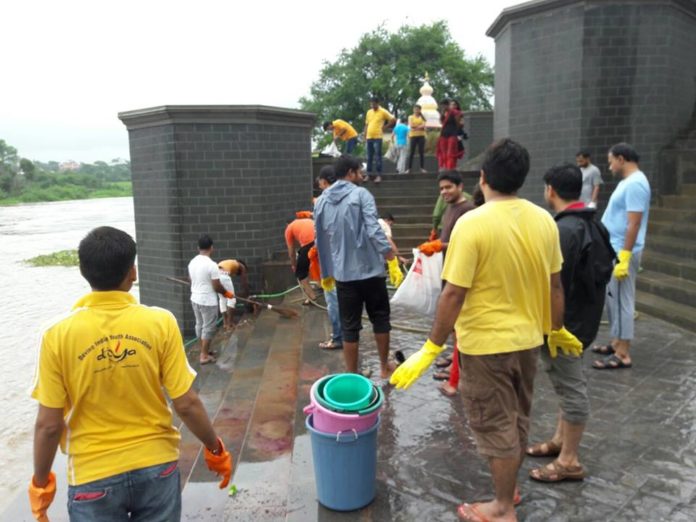 100's of Volunteers carried out a Ganga cleaning drive at various places across the country today, to pay homage to the spiritual organisation's founder Pt Shriram Sharma Acharya. A cleanliness drive was conducted simultaneously at over 15,000 'ghats' of holy river simultaneously in the country by volunteers of the All World Gayatri Parivar, as part of the movement to ensure a clean river, a statement said., Co-ordinator, Nirmal Ganga Jan Abhiyan Shantikunj, K P Dubey claimed.
Greeting the volunteers engaged in the massive cleaning exercise, the head of All World Gayatri Parivar Pranav Pandya thanked the religious, social and educational institutions which have supported his organisation ar in the noble mission saying such programmes will help awaken people to the need to keep holy river clean.
Expressing commitment to sustain the movement till 2026, Pranav Pandya, head of the organisation, hoped that one day "Maa Ganga" will be "Absolutely Clean", said a press statement.
Gayatri parivar is committed to run this movement upto 2026. At Shantikunj Haridwar, the Gayatri parivar headquarters, all ashram residents, trainees and guests participated in the drive and cleaned about 30 major ghats in the city. Similar drives were held at major Ganga ghats of Allahabad, Benaras, Patna, Kanpur, Bijnore and Ganga sagar.
Leave something in response: