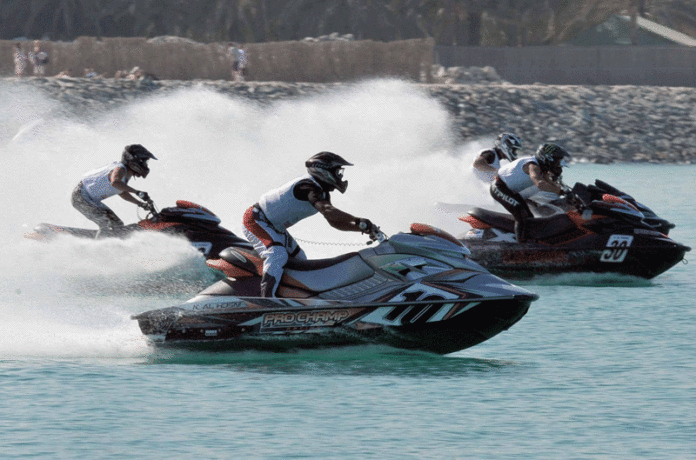 Proud moment for Uttarakhand, As for the first time the selection of candidates for the semi-finals of Jet Skiing World Cup Competition will be held in Two-Days Tehri Festival from October 15 at Tehri Lake. And this will also help in promoting adventure tourism in Uttarakhand State.
In this competition event the jet-skiers will perform flips and synchronized moves on the 42 sq km tehri lake surface. Ashish Kumar, president of Jet Ski Association of India said, "When it comes to jet-skiing, people usually go to Mumbai or Goa but there is no place for this sport in North India. Tehri Lake has the perfect space for this sport. In order to promote this destination, we will hold a competition during the Tehri festival wherein one out of 10 selected participants will fight to compete for semi-finals of jet-skiing world cup which will be be held on 28-29 January next year." For the attraction of this event the Ganga Arti by Chidanand Saraswati of Parmarth Niketan in Rishikesh will be an added charisma besides rafting and paragliding during the event.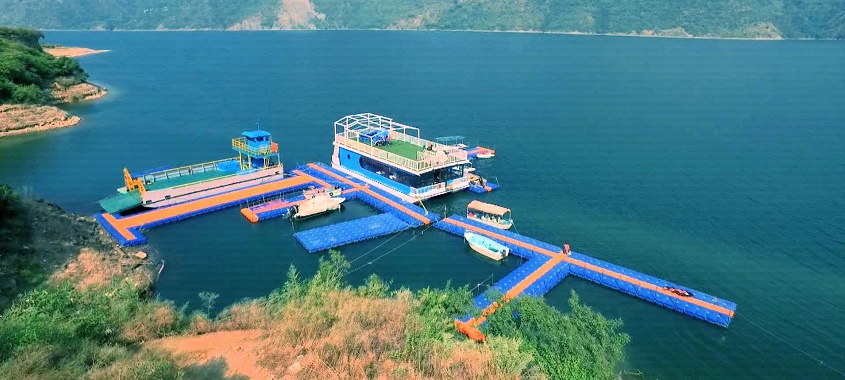 Tourism secretary Shailash Bagauli said, "A yacht club will be set at Tehri. The investors have shown interest in investing over Rs 500 crore in several projects in and around Tehri Lake. To facilitate investment, we have begun single window system."
Tourism minister Dinesh Dhanai said the highlight of the adventure festival would be selection trails for the Indian jet skiing team that would be organised at the Tehri dam reservoir on the basis of performance. The Jet Skiing Association of India, Paragliding Association of Uttarakhand, Kyaking and Canoeing Association of Uttarakhand and the Water Skiing Federation of India are the prominent associations that would actively help in organising the festival. The National Institute of Mountaineering would put up an exhibition on the occasion, He said participants from the Uttarakhand Police, Uttar Pradesh Police, Shiwalik Club, Roorkee, Water Sports Club, Nainital, Kumaun University and Gularbhoj Club, Udham Singh Nagar, would take part in various events.
Leave something in response: