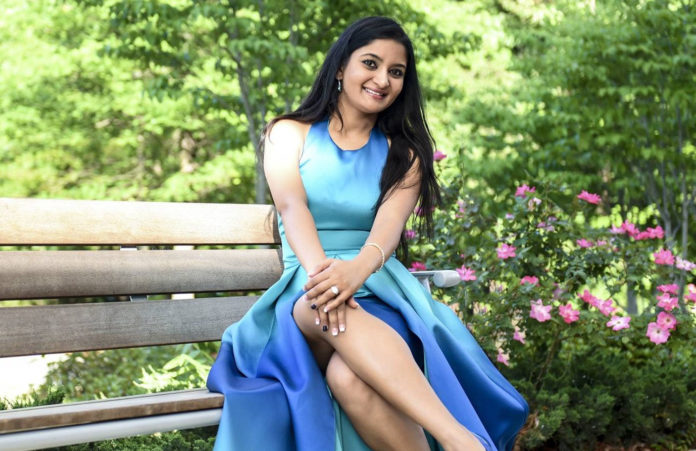 Meghna Ballabh Joshi, who won Mrs. India International title this year, was welcomed in Dehradun on Wednesday by renowned social workers like Padmashree Awdhash Kaushal, Asha Tamta and others. While talking about the women of the state, Meghna Joshi, Dehradun Girl who currently resides in USA and is a marketing manager, said that Uttarakhand needs to provide more exposure to girl child and give them extensive education.
"Sometimes, women should also think for themselves besides their family and friends. It help one achieve their goals," she said. Joshi plans to work for issues related to domestic violence through her social organization based in USA. She said that she wants to engage herself in similar cause in Uttarakhand. According to her, many incidences of domestic violence might have gone or might go untold and unheard in Uttarakhand. "And before this happens everyone needs to join hands to eliminate the such ill-practices," she said.
A big thank you to all my extended fellow family in Uttarakhand. Coming home is always exciting, you all are making it extra special. Thank you for this warm welcome..Aap sabhi logo ka bohot bohot dhanyavad!

🙏🏻

🙏🏻

🙏🏻 

Blessed to be a part of a beautiful state with beautiful people.
"We call ourselves Pahari women, we are very vigilant and strong. All we have to do is think about our 'outside as well as inside' world because in today's time managing homes is not the only task. Fitness of both mind and body are pertinent to achieve anything in this competitive world," Joshi said.
Meghna Ballabh Joshi currently resides in Charlotte in North Carolina with her husband and two children aged seven and 12.
Along with her, Maira Khan of Batavia, Illinois, was crowned Mrs. Pakistan International 2016, during a glittering ceremony held April 29 in Atlanta, Georgia. Fourteen contestants vied for the top spot during the Mrs. India International pageant, in which Dubai, UAE-based Priyanka Nehrotra was declared the first runner-up and Deepti Sharma of Cumming, Georgia, finished second.
Meghna Ballabh Joshi in Dehradun Gallery:
Mrs. India International in Dehradun
Leave something in response: