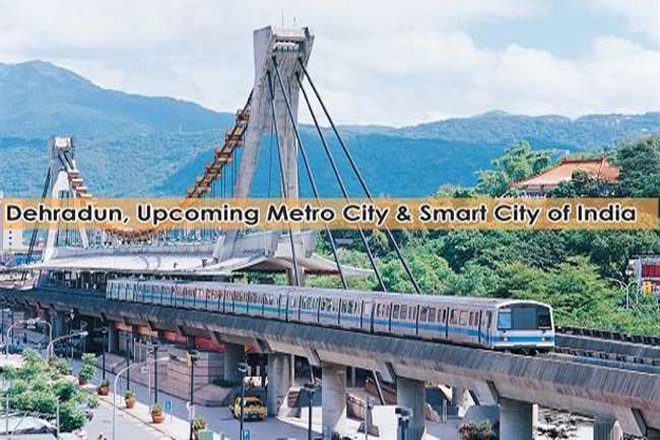 Chief Minister Harish Rawat today said the ambitious metro project linking four cities would soon be a reality and commuters would be pleased to use this modern transport facility from Roorkee, Haridwar, Rishikesh to Dehradun.
He stated this at the Jail Yatra Sammelan organised in the memory Congress veterans who were imprisoned from 1977 to 1980 for taking part in the agitation against then the Janta Party government.
Rawat recalled the 1977 to 1980 Congress agitation led by Indira Gandhi against the Janta Party-led Union government and the historic rally addressed by her at the Jwalapur Inter College ground in Haridwar four decades ago. More than 3,000 party workers attended the rally.
The Chief Minister said Prime Minister Narendra Modi had failed to live up to the expectations of the people. "Rising inflation, poverty, communal harmony to foreign policy, the Narendra Modi-led BJP government has been found wanting on all fronts.
Now, people are waiting to teach the BJP a lesson in the upcoming Assembly elections in Uttar Pradesh and Uttarakhand," said Rawat.Former legislator Ambrish Kumar, convener of the felicitation ceremony, said Indira Gandhi had brought the Congress back to power at the Centre from Haridwar only and today Harish Rawat was on the way to repeat the feat".
Former municipal chairperson Satpal Brahamchari, party leaders Kiran Singh, Chaudhari Rajendra Singh, Murali Manohar, Tosh Jain, Monika Jain, Poonam Bhagat along with district party office-bearers were present.
Earlier, the Chief Minister presided over a convention of the District Mahanagar Congress booth-level party workers at Jwalapur. Along with Pradesh Congress Committee chairperson Kishore Upadhyay, former Union minister Suresh Pachauri, Harish Rawat gave booth management tips to the party workers and boosted their morale.
Rawat said grass-roots workers were vital to the party's electoral success. Upadhyay said booth-level management was being given major focus in all 70 Assembly segments.
Mahanagar unit president Anshul Shrikunj, PCC general secretary OP Chauhan, PCC vice-president Dr Santosh Chauhan, senior party district leaders Poonam Bhagat, Rajbeer Chauhan, Naeem Qureshi, BS Tejiyan, Mahesh Pratap Rana, Ashish Chaudhari, Yashwant Saini, Kailash Pradhan, Tarun Nayyar, Ashok Upadhyay, Bharat Taneja, Rao Affaq Ali, Sunil Arora, Ambika Pandey and Laxman Pundir attended the meeting.
Later the Chief Minister reached Gautam Farm at Kankhal to attend the 93rd Chaturmas Prakotsava religious function of Jagad Guru Shankaracharya Swarupanand Saraswati Maharaj.
Leave something in response: