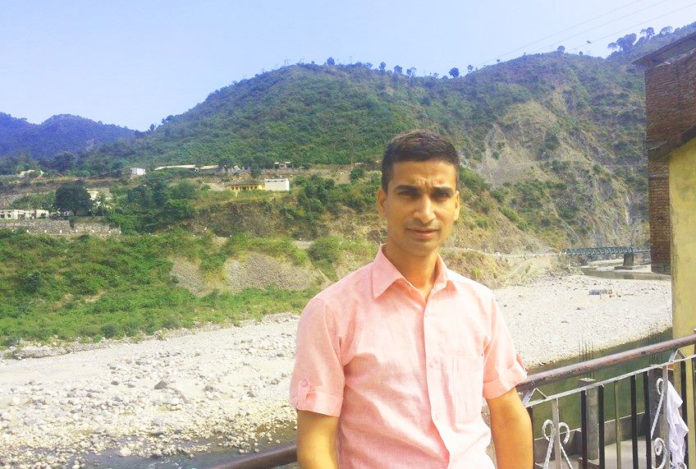 Santosh Singh Negi, A Mathematics Teacher by profession in a Government College in Pauri Garhwal, is M.SC (PHYSICS), M.A(ECONOMICS), M.B.A, M.A (JOURNALISM), M.ED and preparing to crack IAS Examination.
He was lauded by Prime Minister Mr. Narendra Modi in his monthly radio show, Maan Ki Baat, for his work towards water conservation. when he realized that the level of groundwater was falling rapidly in the Kotdwar area of Pauri District, Santosh began thinking of ways to retain water during monsoons and finally come up with the solution to "dig holes" in the area. The principal of the government college gave him permission to dig holes in the playground on campus. He was then joined by some school children who assisted him in digging four-feet wide pits on the sides of the field to collect rain water every season.
After getting prodigious success and solving the problem of the area he posted about this initiative on the My Gov Portal, which was launched by the government with the aim of implementing programmes through participatory democracy.
Where "Every citizen of the nation can take a message and learn from him. It would be great if we can conserve water in the villages and cities while enjoying the rains during monsoon," the PM had said during Maan ki Baat.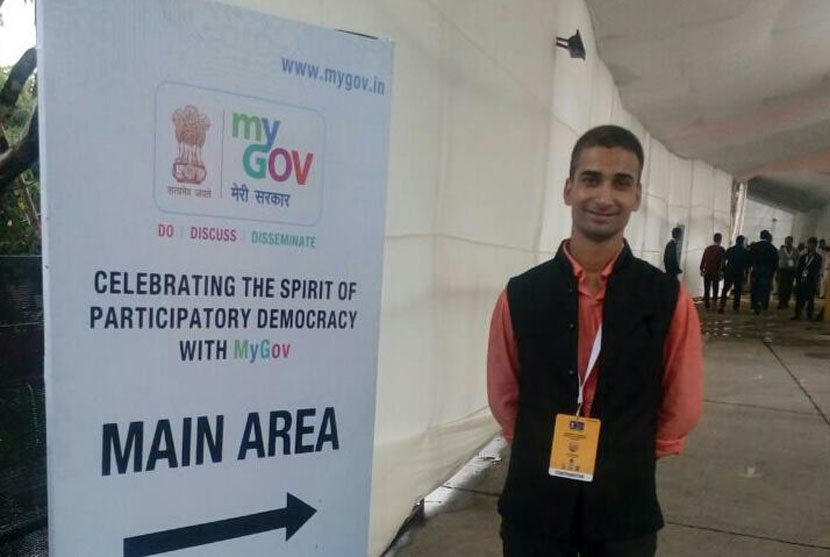 And recently, Santosh also met the Prime Minister, Mr. Narendra Modi at a function that was held to commemorate two years of the MyGov Portal.
This is not the first time that the Uttarakhand-Resident has gone out of his way to serve the society at large. In 2012, he received a bravery award called 'Mind of Steel' from the Godfrey Phillips foundation. This was after he sought information from Garhwal University under the RTI Act, to find what facilities were being provided to the students. On finding out that students were not receiving appropriate facilities, he complained about the same to the government, which then allocated additional funds to the university.
"Situations make or break you. I chose option two to be more successful," says Santosh.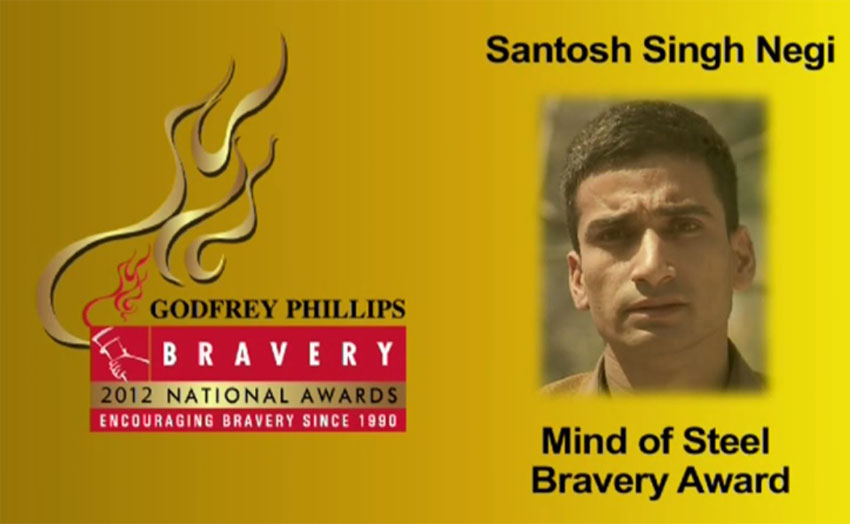 About Santosh Singh Negi:
Santosh Singh Negi a self made man, was born with short, weak limbs, But despite struggles, he has lived life with dignity and excelled in academics. he had to assume charge as head of the family at a young age of 10. His father was away on army duty and his mother was incapacitated patient.
Negi started giving tutions just after his mother expired and his ailing father retired from service to take care of his family and to educate his siblings and self.
He cleared the UP State Engineering Exam while studying in class 12 itself. But he could not pursue engineering studies due to lack of funds. He enrolled himself for B.Sc. course and continued giving tuitions to support his family and himself.
He soon emerged as a leader with grit and determination. He did his M.Sc. in Physics and B.Ed. and started doing radio programmes for AIR Najibabad to earn more money. He was also selected for the Rajiv Gandhi PG Scholarship.
Santosh Singh Negi started teaching in school and in his 1st year itself was selected as CBSE examiner for class 10 mathematics. Today he is a mathematics teacher in Government Inter College Kotdwar and also selected as Economics lecturer though Uttrakhand Public Service Commission. His dedication to teaching has resulted in 95% pass outs for his school in board exams. He also provide free books, fees, dress to his needy students. His has ensured high education for siblings as well. His brother is doing PH.D in geography and sister is doing M.SC (MATHEMATICS).
Liked this story ? Have something to share or recommend ? Email: info@navuttarakhand.com, or join us on Facebook and Twitter – @Navuttarakhand.
Leave something in response: