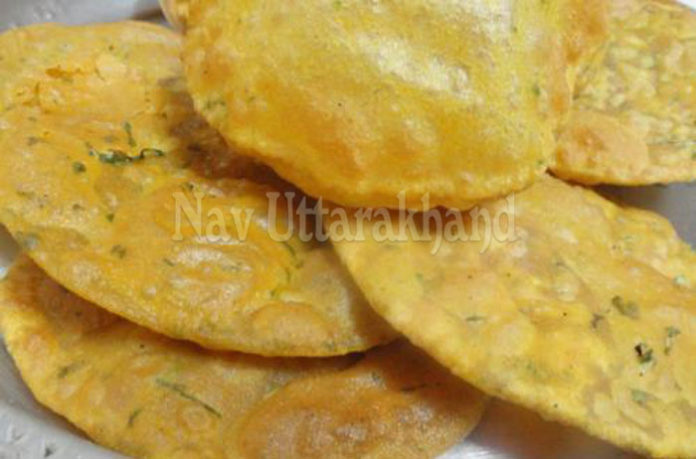 Swala – Ingredients
| | | |
| --- | --- | --- |
|   | Arhar dal | 100 Gram |
|   | Wheat flour | 200 Gram |
|   | Ginger | 2 Cubic Centimeter |
|   | Green chilies | 4 Medium |
|   | Chili powder | 1⁄2 Teaspoon |
|   | Coriander leaves | 1⁄2 Bunch (50 gm) |
|   | Garam masala | 1⁄2 Teaspoon |
|   | Salt | To Taste |
|   | Oil | 200 Milliliter |
Directions:
GETTING READY
1. Boil arhar dal, cool and grind it to form a paste.
2. Mix ginger, green chilies, coriander leaves, garam masala and salt to taste in this paste.
3. Knead smooth dough with whole wheat flour and water and set aside.
MAKING
1. Make dough balls of wheat flour, flatten them and stuff small quantities of dal paste mixture in them.
2. Roll out dough balls into small flattened discs (puris).
3. Deep fry in heated oil in a kadai.
SERVING: Serve hot with curry or chutney.
Leave something in response: