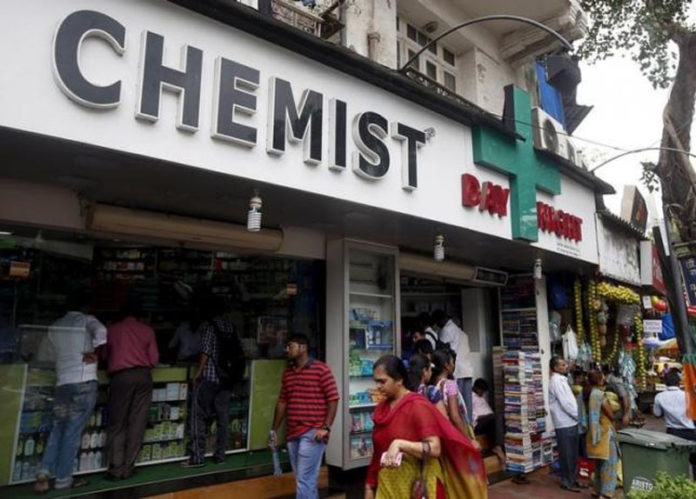 Over 10,000 Uttarakhand Chemists Shops under UAVM an apex body of chemist associations of Uttarakhand decided to join the nation-wide bandh on November 23 called by the All India Organisation of Chemists & Druggists (AIOCD) to protest against what it termed 'illegal' online sales of medicines.
AIOCD is an apex body of about eight lakh members involved in sale & distribution of medicines across the country. All the associations from 13 districts of Uttarakhand are opposing the move of the central government to regularize the sale of medicines through internet, i.e., e-pharmacy.
President of UAVM – Uttaranchal Aushadhi Vyavsayi Mahasangh, T R Panthri, said, "The sale of medicine on the internet is totally illegal according to the present provision of Drugs & Cosmetics Act 1940 and Rules 1945. For a hill state like ours, the trend of e-pharmacy will impact availability of medicines in all the nine hill districts adversely. It will promote supply of spurious medicines in the remaining four plain districts as these districts have more access to internet. The government should formulate strong guidelines for e-pharmacies or else stop them."
Uttarakhand has over 10,000 chemist shops and these generate annual business of around Rs 2,000 crore to Uttarakhand Chemists. According to Panthri, about 25% of over-the-counter sales would get impacted by e-pharmacies in the coming days.
T S Aggrawal, president of Uttarakhand chemists association in Dehradun, said, "E-pharmacy will increase the risk of adverse drug reaction (ADR) and also open the entry of low quality, mis-branded and spurious medicines. Overall medicine business will suffer tremendously. Chemist shops would come to a virtual standstill if e-pharmacies are allowed."
Leave something in response: