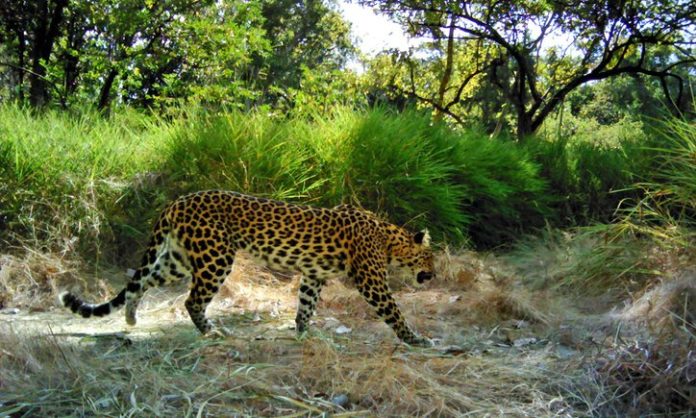 STF of Uttarakhand arrested two poachers and also seized two leopard skins from their possession. The leopard skins are said to be worth Rs 12 lakh in the international market. Acting on a tip-off, a police team led by STF Sub-Inspector (SI) Santosh Shah arrested the two suspected poachers from Clement Town in Dehradun. They are residents of Uttarkashi district and have been identified as Babu Ram Uniyal, a resident of Kot village and Himalayan Sherpa from Dang village.
A source in the STF (Special Task Force Uttarakhand) told, "We had received inputs about the killing of animals in the higher reaches of the state so that their skin and bones could be sold in Nepal and Tibet." Acting on the information, The police said the accused were nabbed when they were waiting for their customer to strike a deal at Clement Town, The STF Unit tracked the duo and found leopard skins in their possession.
"We are questioning the two about their links and clients. We suspect that the duo had killed the leopard in the higher reaches ," During interrogation, they admitted to killing leopards in Uttarkashi, the police said, adding that they used to smuggle the animal's body parts to Nepal and Tibet.
Uttarakhand has emerged as a hub of leopard skin trade within eight months of this year, leaving behind Punjab, Himachal Pradesh and Chhattisgarh, according to the records of Delhi-based non-governmental organisation Wildlife Protection Society of India (WPSI).
Two leopard skins were seized from Dehradun on August 26. Before this, seven skins were seized from Kotdwar and one from Dehradun on January 26. On June 6, three skins were seized from Chamoli and on April 29, three more skins were recovered in Pithoragarh. The hill state has reported seizure of 22 leopard skins and bones this year.
Leave something in response: